Bembridge, East Wight
Penned on the 26th April 2012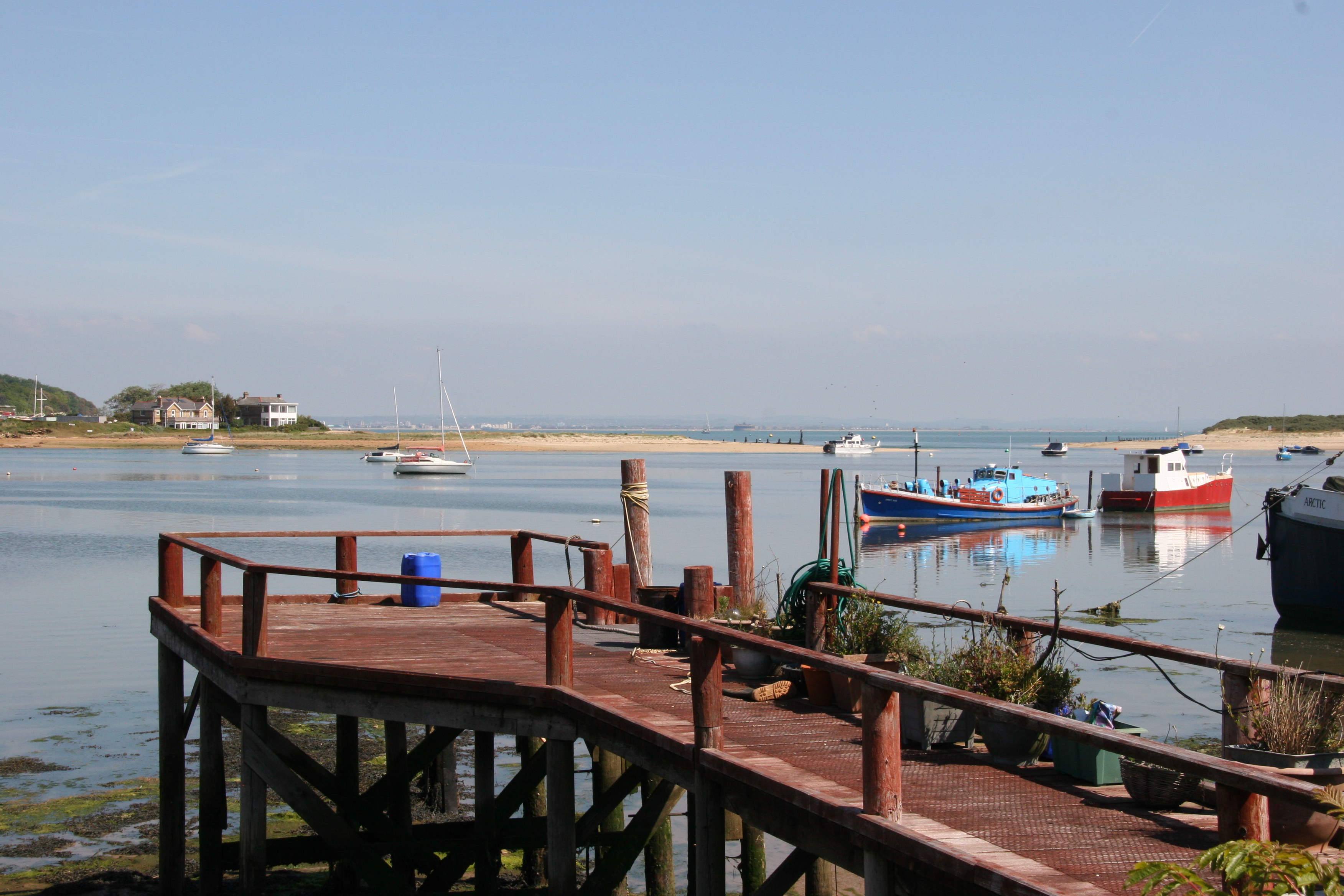 The bustling village of Bembridge is reported to be the largest village in the UK and Bembridge Harbour is a proper working harbour and it's also very amenable for visiting sailors.
The sailing and the yacht club are a central focus of the village, while the Spinnaker Chandlery sells everything from tide clocks, to welly boots and BBQ gas bottles.
(Bembridge Harbour picture by Available Light).
Visitors can even rent a boat with Cachalot Charters and try their hand at Mackerel fishing.
The Harbour fishing supplies the local fishmongers, Captain Stan's and The Best Dressed Crab prepares platters of crab, lobster and prawns with fresh fish every day. Why not pre order platters for your party?
Woodford & Sons is a proper butcher who are one of the leading stockists of Black Gold Beef and they stock a variety of cooked meats and cheeses. They serve famous Pies in a Box which are available to take away or you can pre order and get your supplies delivered to your property.
Take a walk off the beaten track to The Beach Hut Cafe which is a real hidden gem, nestled at the foot of the cliff over looking the picturesque Forelands Beach and Bembridge Ledge with stunning views of the English Channel, Whitecliff Bay and Culver downs. Sit out with a fresh coffee and a homemade cake or one their famous hot local crab ramekins.
And dog lovers can take a walk with their best friends all year round here!
If you fancy the thrill of horse riding along the beach, Sally's Riding can take you along the beautiful beaches of Bembridge and St Helen's.
There are plenty of great eateries in Bembridge including the Lockslane Bistro with a surprisingly extensive menu. The Pilot Boat Inn and the Crab and Lobster both serve good quality home cooked food and the Propellor Inn, just outside the village on the road to Sandown is popular with both locals and visitors alike for freshly cooked meals. Lu Shan Chinese Restaurant offers both dining and takeaway meals and you can also arrange a delivery service to your holiday home.
For getting out and about in nature, visit The Bembridge Windmill and take the Culver Trail, a 3 km stroll round Whitecliff Bay and Culver Down, or visit the Isle of Wight's first RSPB reserve on the Brading Marshes.
There are plenty of interesting and varied shops to explore in Bembridge such as Clay Clay, an eclectic collection of curios where one is encouraged to browse and touch!
Much of Bembridge is flat so very easy to stroll around and take in the sights and down on the harbour you can sit out at the Harbour View Cafe and watch the world and the boats go by...
Wight Locations has an increasing number of unique and individual self catering properties in Bembridge to accommodate our valued guests all year round.