Cottages by the Sea
Penned on the 17th January 2018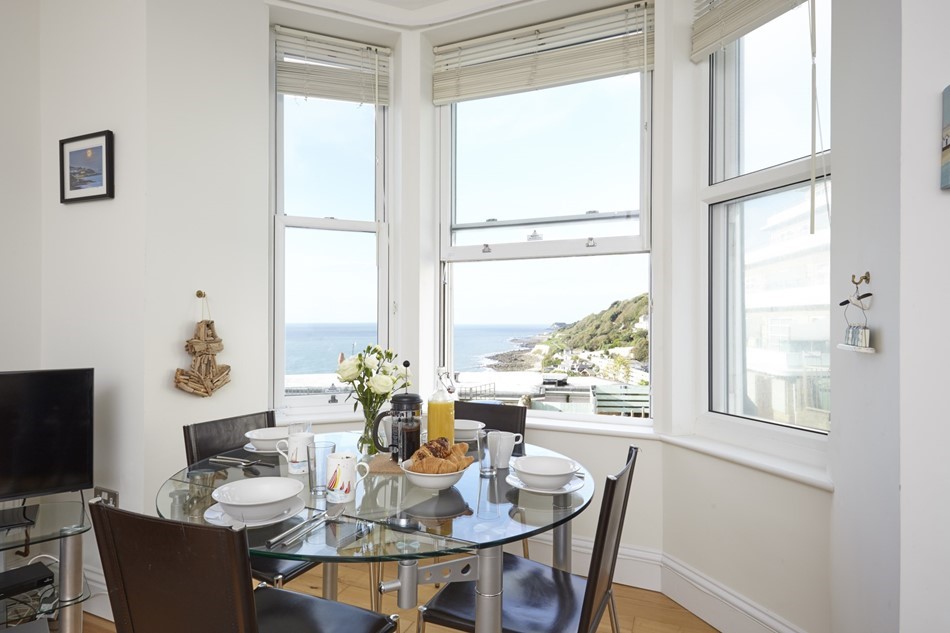 Being on an Island with 60 miles of coastline, it's never too difficult to find a lovely cottage by the Sea, and we have plenty to offer. A full list of these can be found here, but below is a list of some examples you may not know about:
Seascape – Ventnor:
The cosmopolitan town of Ventnor has been a popular holiday destination ever since the 19th century and is filled with many traditional buildings and hotels from this period.
Seascape forms part of a converted Victorian town house, with spectacular Sea views of the main beach at Ventnor, and is only a short walk from the seafront, with its plethora of cafes and restaurants, including the famous Hambrough and Pond Cafe.
The apartment sleeps 4 and is ideal for families.
The Retreat – Bembridge
'Water's edge' doesn't always mean by the Sea, but in this case, you have the best of both worlds. The Retreat is situated right on the edge of large natural harbour at Bembridge, with the nearest beach only a few yards behind the property at St Helens Duver. The surrounding area is national trust land and is popular with Walkers and mountain bikers.
The Retreat is a single storey detached cottage, suitable for 4 people, with lovely outside dining area on the water's edge, far from any noise or traffic. The incredibly peaceful setting combined with easy access to the beach, make the Retreat a real hidden gem.
Bay View – Freshwater:
Perched on the top of the small cliff at Freshwater Bay, you can't get much closer to the beach, without being on the beach. Bay View is a ground floor contemporary apartment with uninterrupted views of the Sea and nearby Freshwater Bay, which is a popular spot for Kayakers, Paddle-boarders and swimmers.
The French doors open out to a shared lawn area, and Patio, perfect for a morning coffee and Croissant, or an evening glass of wine, whilst watching the sun disappear over the Horizon.
The nearby Piano Café, just a stroll up the road is worth the walk, and serves fantastic Coffee and Mezze meals.
With the most stunning uninterrupted coastal views, this property has one of the most breath-taking of locations. Situated in the heart of the Island's Area of Outstanding Natural Beauty this is the perfect retreat for all the family to enjoy.