Garlic Farm
Penned on the 13th September 2016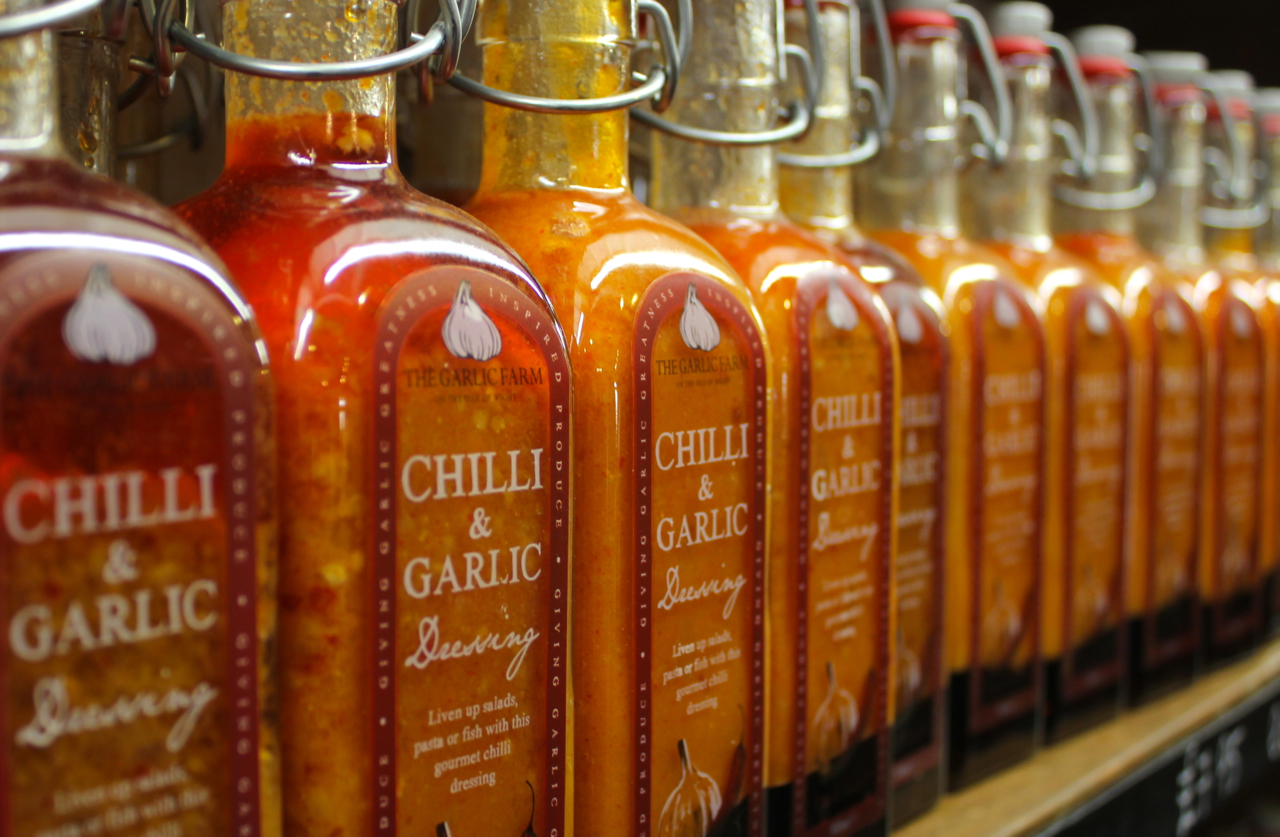 Visit the Garlic Farm Shop & Restaurant for a truly unique experience.
The beautiful site is at the foot of the Mersley downs overlooking the Arreton Valley. Sip a coffee and admire the view whilst enjoying a visit from the red squirrels. An array of gourmet, garlicky food is on offer in the restaurant and after you've tasted the products in the taste experience, you might want to browse in the shop which is brimming with garlicky gift ideas and fine produce from the Island. There's also free access to the farm walks and they welcome dogs on the patio and in the Allium Café.
Take advantage of their decades of garlic growing knowledge and stock up on your garlic for planting. They have everything you'd need including a vast range of varieties of garlic to try growing at home, growing guides, garlic row markets, fertiliser and storage bags.