PINK'S
Penned on the 22nd March 2016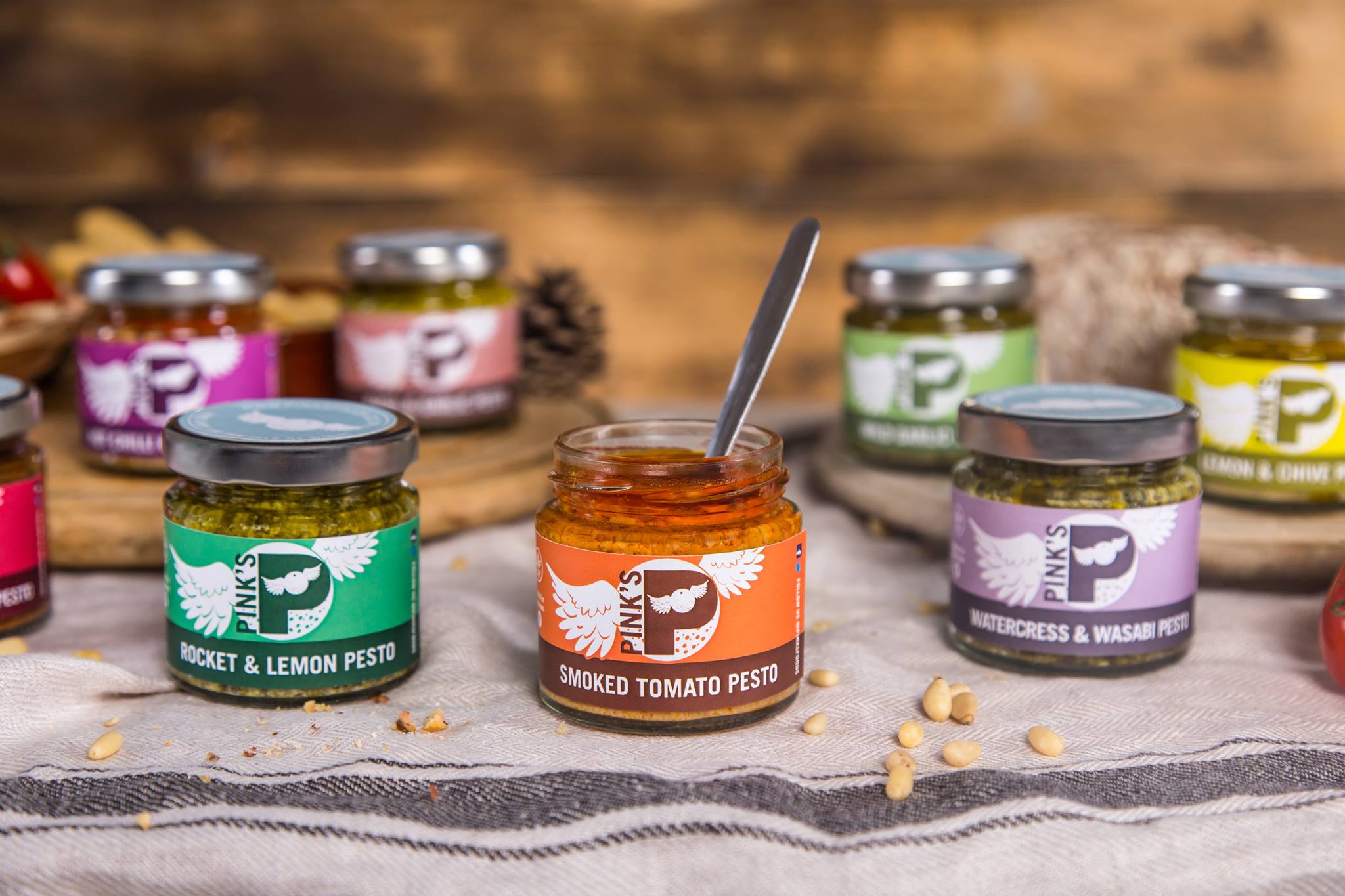 The Isle of Wight is undoubtedly rising up the ranks in terms of a being a 'foodie' holiday destination. Crowds flock to the Garlic Farm and its eponymous festival, the champagne afternoon tea at The Royal Hotel is a treat for any occasion, a trip to Farmer Jacks will yield an array of flavoursome fruit and veg and for a selection of wholesome artisan breads served with your soup, you need look no further than Cantina in Ventnor.
You can imagine my delight when I stumbled upon PINK'S, a family-run Island based producer of chilli jams, chutneys and pesto. Each jar crammed with fine, fresh, natural ingredients, mostly farmed locally but with some essential ingredients gathered from the mainland. Fiona Pink, owner and also originator of the delicious PINK'S recipe cards, revived the business which was originally started in the 1880s by her great great grandfather, Edward Pink.
In a past life I worked on High Street Kensington, London, so I know just how exciting it must have been for Whole Foods HSK to select PINK'S Smoked Tomato Pesto as its product of the month. They're a very fussy lot, that High Street Kensington bunch!
Fiona says "I wanted my range to be products that people can either just open and eat as they are, like the pestos, or use them to make really simple dishes. They're are designed to take the effort out of cooking & entertaining".
What could be better than adding a dollop of the finest pesto onto your holiday pasta – perfect for a simple yet satisfying meal in your self-catering cottage. Now where's that jar of PINK'S chocolate peanut butter….yum!
For more information, and to order click here
Posted by Donna Duggan 15 March 2016