Seaview Village
Penned on the 5th November 2013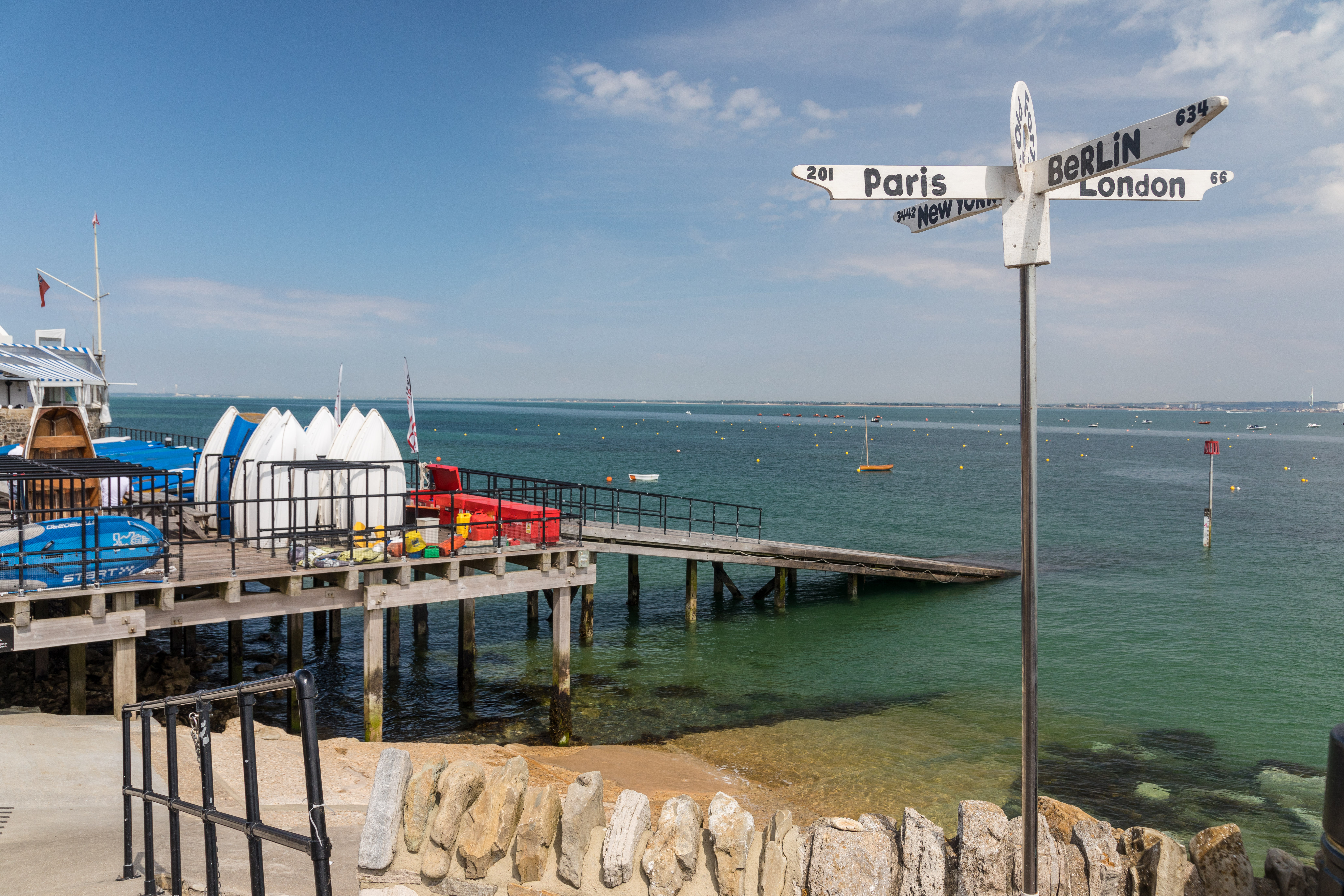 What's all the fuss about? Why do thousands of holiday makers return to a tiny little sailing village on the north east shore of our little Island generation after generation? Because really, nothing has changed. It's a traditional sailing village that time forgot.
Seaview originally was just a few fishermen's huts and the Salterns buildings used to house salt pan workers. (A shallow depression in which water accumulates, evaporates and deposits salt). Rope Walk is so called because long sections of rope for sailors rigging were laid out there.
The name Caws has long associations with Seaview dating back to Norman times. From a renowned captain of the seas, Captain Wallace Martin Caws, who piloted all types of British liner, to Anthony Caws who made a deal on his land below Fairy Hill which enabled the evolution of Seaview to begin. Seaview expanded quickly and by 1860 was a thriving seaside resort retaining its early Victorian character. In 1881, Seaview saw the completion a very elegant suspension pier engineered by the local born Frank Caws, which stood for 70 years welcoming visitors and day trippers until it was destroyed in a storm in 1951.
In 1893 the Sea View Sailing Club started, later becoming the Seaview Yacht Club and moving to its present club house in 1900.
A point of interest is that Sea View became Seaview, because during times when telegrams were in frequent use it was cheaper to use one word instead of the correct two.
Seaview is made up of three main beaches with the village centre beach being pebbly and rocky lending itself to some great rock pooling and crabbing always enjoyed by the little ones.The beach to the west of the yacht club is called the Duver, a long straight wide stretch of sand and shingle which is ideal for swimming. A short walk eastwards along the beach from the village at low tide takes you to the very desirable Seagrove Bay and onto the white sandy beach at the prestigious Priory Bay.
For a little village there's no shortage of eateries, try The Old Fort which provides a popular eating and drinking spot with fantastic views out across to the Spinnaker Tower at Portsmouth. For fine dining book a table at the renowned Seaview Hotel, you won't be disappointed. For traditional Fish n Chips The Jolly Fryer mobile van will pitch up to Nettlestone Green near the local shop and Roadside pub on a Thursday lunchtime and Saturday evening.
Parking is restricted in the centre of the village in high season (between April and October) but there is always space in the residential side streets and there is a public car in the centre of the village.
The focus of the summer draws an annual pilgrimage to Seaview for Seaview Regatta week, when we step back in time once again to enjoy a three day event of good old fashioned fun and games, such as beach sack races and the greasy pole. There's always tasty food and drink available to keep your energy up for the various competitions and boat races. All this climaxes in a fantastic firework display which has been compared favourably to the finale of Cowes week.
Browse through our wonderful collection of Seaview properties.