Spitbank Fort, an unusual venue in the middle of the Solent...
Penned on the 6th October 2012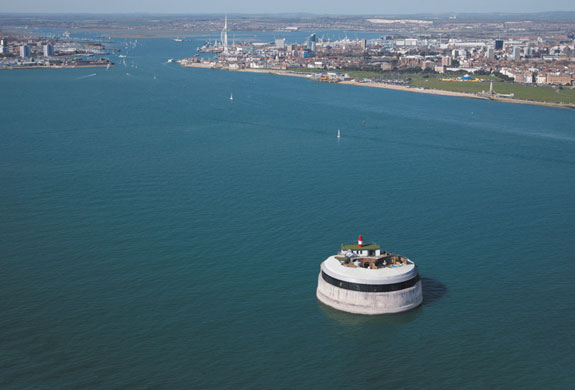 Ever wondered what those circular lumps of concrete were in the middle of the Solent when you are sailing over to the Isle of Wight?
Spitbank Fort was an historic sea fortress off the coast of Portsmouth. It was formerly home to hundreds of soldiers guarding the Portsmouth coastline, storing a mass of arms and ammunition to ward off potential invaders.
It is now the most exclusive luxury hotel and venue on the south coast, offering nine bedroom suites, three bars, three restaurant areas, and spa facilities.
Only accessed by boat, you can hire your own private fortress for exclusive use, special events, private parties, wedding receptions, music videos and corporate hire. How cool is that?
Spitbank Fort - 01494 682 682
Whilst on holiday in one of Wight Locations' many self catering properties on the Island, why not book an experience to remember? You can treat yourself to a 3 course Sunday lunch at £95 pp or a 4 course Twilight Dinner at £125 pp at this unique and special venue.
Top Tip - Book up well in advance to ensure you do not miss out!