Dinosaur Isle, Sandown
Penned on the 2nd July 2014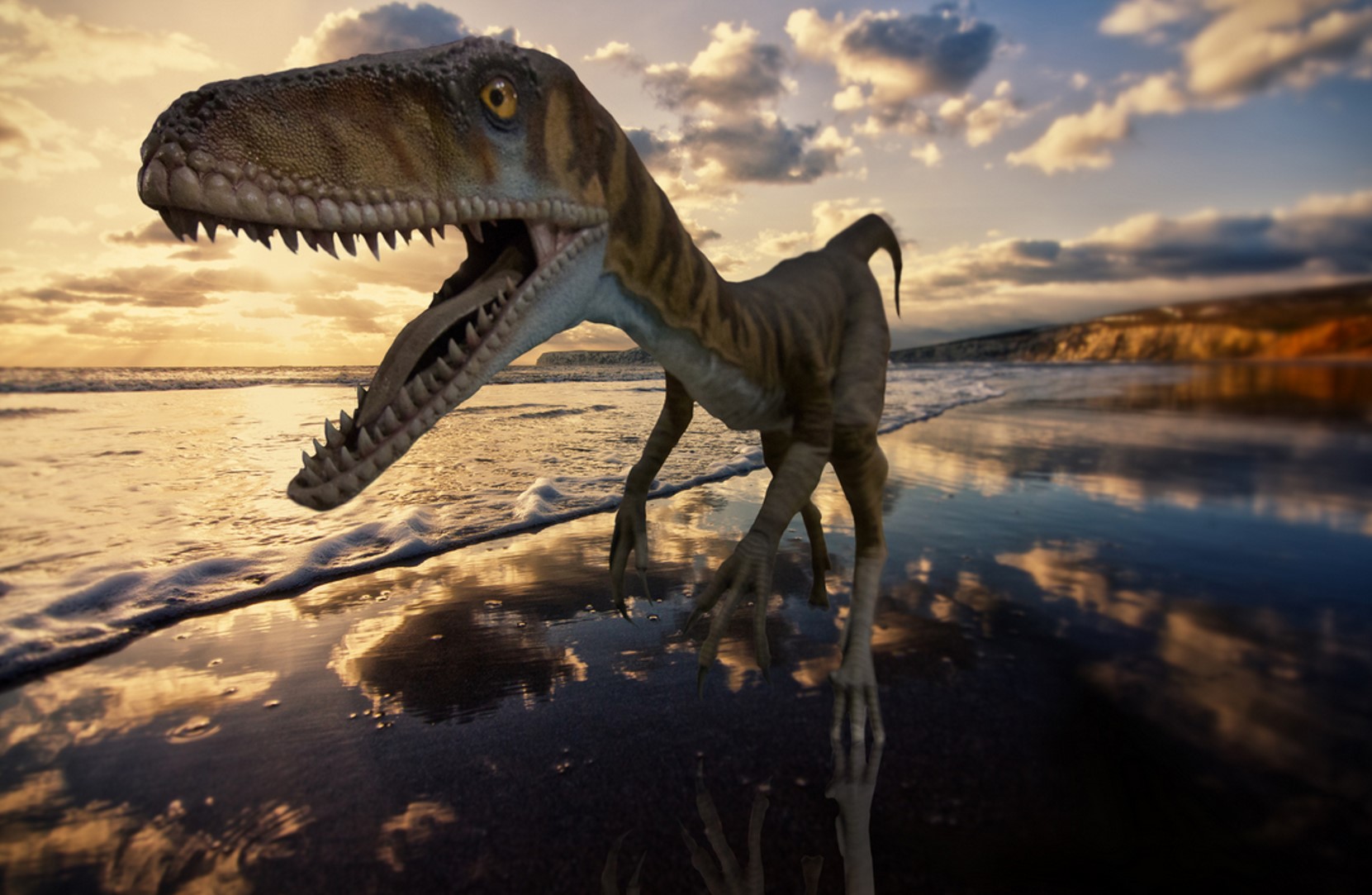 Situation a stone's throw from Sandown seafront, Dinosaur Isle is Britain's first purpose built dinosaur attraction. Built in 2001 with help from the Millennium grant commission, this modern building has been designed to be reminiscent of a flying Pterosaur.
Once inside you will see dinosaur skeletons as they are found by the fossil hunters and can watch the experts preparing the latest exciting finds from the Islands beaches.
The Island's diverse geology contains a wealth of fossils that can be found at various locations along the south coast of the Island, from Sandown to Freshwater, some of which can be found on organised fossil walks.
The collections were started by members of the Isle of Wight Philosophical Society about 200 years ago, and have been added to over the years. Many of Dinosaur Isle's fossils appear in scientific publications and continue to be researched. Dinosaur Isle is the most recent building to house the collection.
In addition to the museum, you can also see Dinosaurs come to life through the Augmented Reality points along the south of the Island, which now include Dinobots from the upcoming film 'Transformers: Age of Extinction'.