Enjoy Golf in the beautiful surrounds of Osborne House
Penned on the 14th December 2013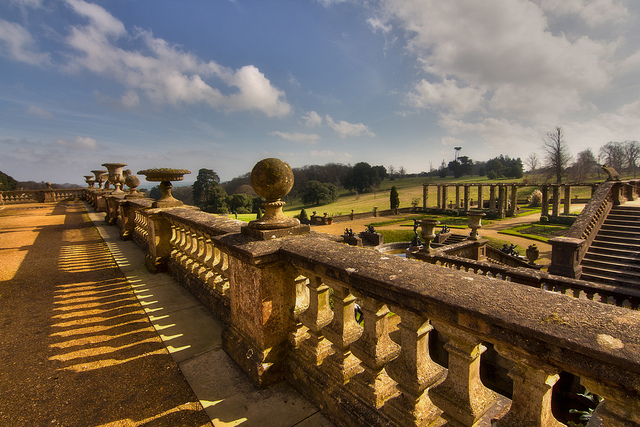 Built by Thomas Cubitt in the mid 1800's, Osborne House became Queen Victoria's beloved country getaway on the Isle of Wight and is an English Heritage site.
Enjoy a guided tour of the house which is filled with original furnishings and priceless artworks, and get a real insight into royal family life 200 years ago. Wander through the beautiful gardens which have stunning views over the Solent.
The Swiss Cottage has child size furniture for the little ones to play in, and was built to encourage children to learn domestic skills. There is also a play area, or they can take a horse and carriage ride.
In the last year, the private beach at Osborne was opened up to the public for all to enjoy, and on display is the fully restored bathing machine that Queen Victoria used to protect her modesty whilst taking a dip.
An extract from Queen Victoria's Journal 30 July 1847 quotes: "Drove to the beach with my maids and went in the bathing machine, where I undressed and bathed in the sea (for the 1st time in my life)… I thought it delightful till I put my head under water, when I thought I should be stifled."

The Estate is home to one of the most tranquil and beautiful locations to play a round of golf, also boasting the longest course on the Island. Visitors are welcome at the Osborne Golf Club, and if you are a golf widow, you can take a guided tour of the House and relax in the magnificent gardens while your man exercises his handicap. Watch out for the famous Red Squirrels around the 9th hole!
Osborne House - 01983 200022
We have some lovely holiday cottages in the area here.