Goodleaf Tree Climbing
Penned on the 4th March 2014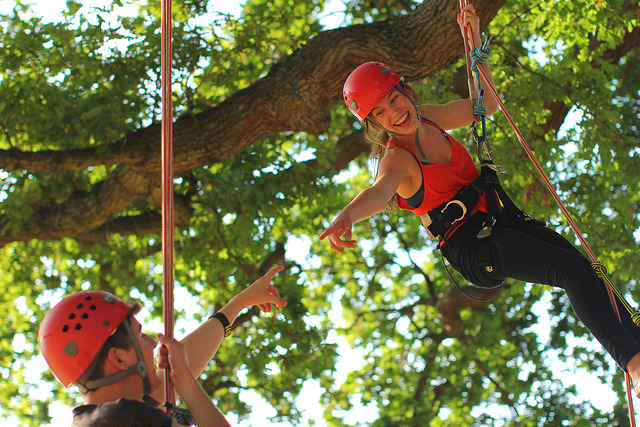 Appley Beach and Park are one of the most popular recreational area's for tourists and locals in the Ryde and Seaview area. A fantastic addition to this area is the award winning Goodleaf Tree Climbing company.
They teach and promote the wonderful eco-friendly activity of recreational tree climbing in an adventurous and safe way in Appley park, just off the beach.
The climbs take place in small groups of mixed ages (from 8 – 80) and last approx 2 hours per session. All climbing and safety equipment is provided and all instructors are fully qualified.
For those who prefer to just watch from a distance, the area has 2 great cafés.
Appley park is full of lovely trees, with a large open grassy area perfect for picnics with sea views and the nearby beach has huge areas of golden sand and safe bathing waters.
Many of our properties are within easy reach of Appley park, either by road or along the seafront promenade from Seaview through to Ryde.
This is a great activity for kids and adults and would make a great addition to any half term break on the Island. Book early to avoid dissappointment.