Isle of Wight Pearl
Penned on the 16th May 2017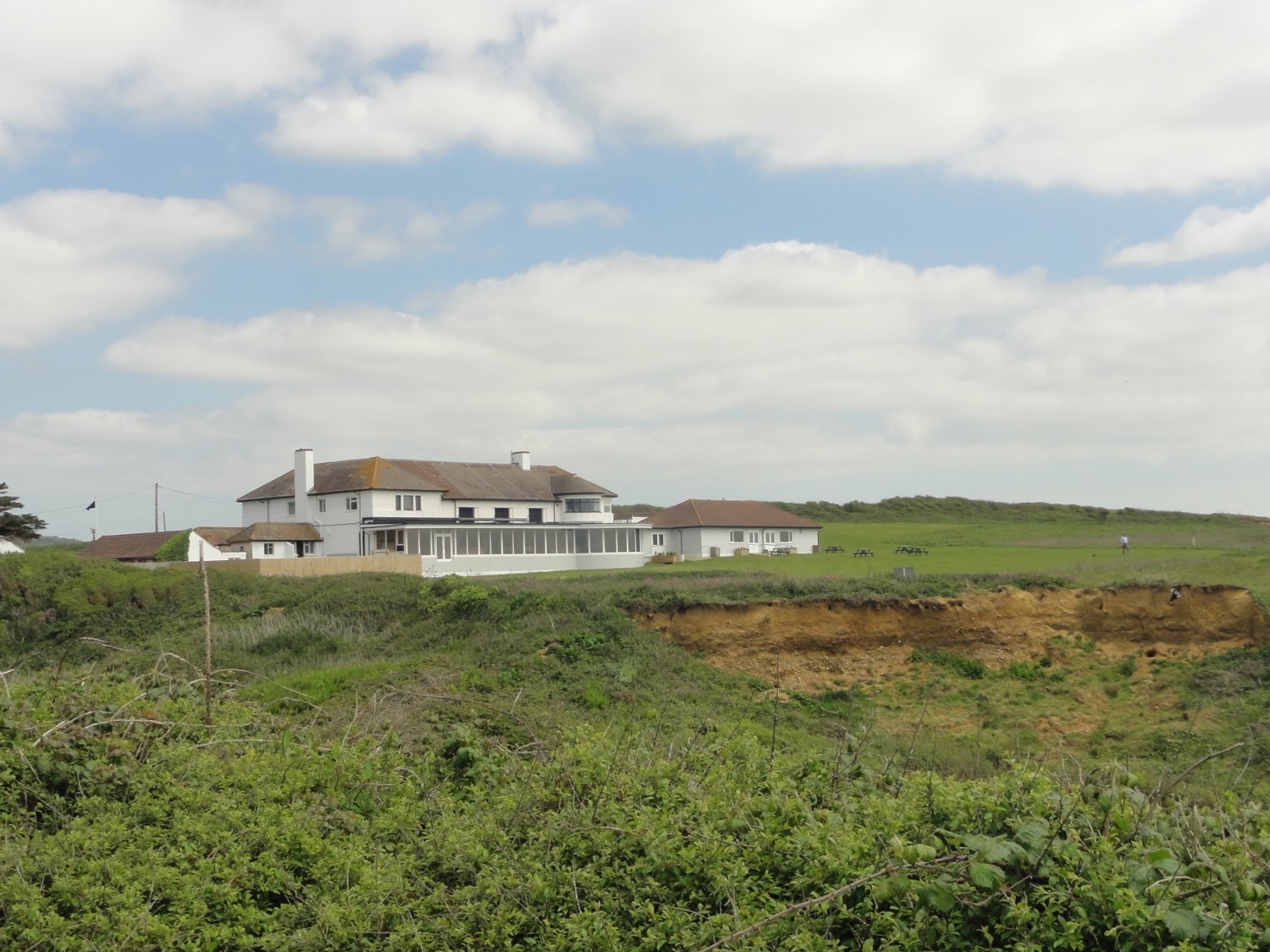 You know it's a good day at work when you get to go out and visit somewhere as spectacular as the Isle of Wight Pearl to have a spot of lunch and take a look at the beautiful array of jewellery they have to offer.
The drive there is lovely through the tiny rural village of Shorwell and Brighstone, then you take a turn and are met with one of the most amazing views on the west coast of the Island. Even though I have lived on the Island all my life, every time I drive this way (which is not very often if truth be told) it still takes my breath away.
The shop itself is very large with stunning views looking out over the clifftop to the sea. One of the first things you see when you enter is the most beautiful dress and jacket, completely embroidered with pearls (this would have taken up to 6 months to sew on) which is a replica of the dress worn by Princess Diana to the British fashion awards in 1989.
They have many displays with all sorts of jewellery, from statement rings to simple but elegant necklaces, certainly something for every occasion. They also have a new range of jewellery where they have used the sand from Chilton beach below to make some beautiful pieces that not only look great, but actually hold a little piece of the Isle of Wight.
You can even pick your own pearl in the shop from the pool and watch it being opened, once valued and certified you can take your new treasure home with you as a memento or if you are due a treat, then why not have your newly picked pearl set in one of their very own jewellery settings.
In the Cafe the friendly staff are ready and waiting to take your order. They have a lovely menu with everything from cream teas, sandwiches, and soup to homemade quiche, deep fried brie wedges, mussels or fish and chips, all at very reasonable prices. They also have a very attractive display of cakes. I opted for the homemade quiche with chips and a side salad and it was super, beautifully served with as much local produce as possible and with a big smile. You can always tell when a place has a good team! This is the perfect place to sit inside or out, while taking in the views and the fresh breeze on a beautiful day like today.
The sandy beach below is accessed by the footpath just next to the carpark, (not suitable for prams or anyone unsteady on their feet) the steps down are a little steep at times and very uneven, but once on the beach it's well worth it.
This secluded beach is full of spectacular views, colourful sands which changes the colour of the sea and the clay in the cliff is really beautiful. I probably would not have even noticed this had I not come across a lady sat at the bottom of the cliff using the different colours of clay and only the materials around her (the sea water, and a feather) to paint. This was so simple yet so special and the paintings she had created graceful, something I find very hard to put into words. It's something I would never think of doing myself but will definitely give it a try (also one for the kids!), a blank canvas and whatever takes your fancy.
When back at the top of the cliff there is a stunning walk along the clifftop towards Compton, (if you have children with you, you will need to keep them close by) this is a walk that has to be done while here, you will not see another dramatic coastline like it. It's completely breath-taking.