Tapnell Farm Animal Rescue
Penned on the 16th February 2016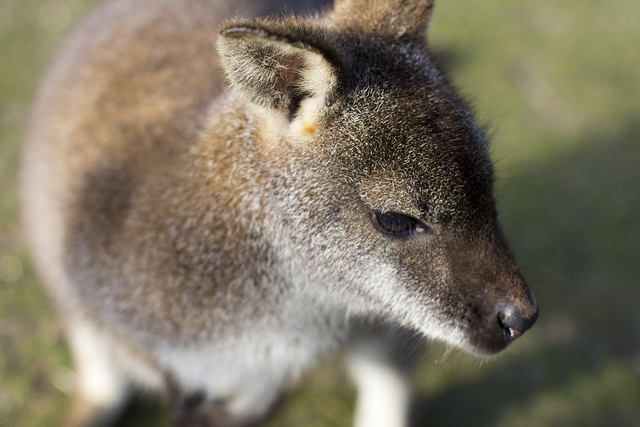 Tapnell Farm are creating a new open air attraction, which will be the largest of its kind on the Island.
Back in November 2015, we were all very saddened to hear that the amazing and popular Seaview Wildlife Encounter would be closing its doors for the last time, after delighting visitors both young and old for the last 44 years!
The family run Park has always been a favourite of mine. When friends visit the Island with their children, it was always at the top of the list of attractions to visit, and I was always happy to join them to go and feed the Wallabies and Penguins.
So we were thrilled to recently learn that many of the animals from the park have been given a new home here on the Island. Our friends at Tapnell Farm on the West of the Island have stepped in and offered to rehome many of the animals, including the Wallabies (personal favourite) and the MeerKats, at their new Tapnell Farm Park where they will be looked after by their original keepers from Seaview Wildlife Encounter.
The Team at Tapnell are busy creating a new open air attraction, which will be the largest of its kind on the Island and will feature Adventure Activities, a large indoor soft play barn, The Cow Co restaurant and a host of interactive animal encounters, allowing visitors to get up close and personal with a range of farm animals and the friendly new animals from Seaview.
There will be regular updates on how the park is progressing through the Tapnell facebook page and on their website. The Park will be ready to welcome guests in time for the Easter Holidays.
And for those who are wondering about what has happened to the parks most famous resident, Dippy the Penguin, he has gone to a wonderful new home at the Sea Life Centre in Great Yarmouth.