The Isle of Wight Donkey Sanctuary
Penned on the 14th June 2021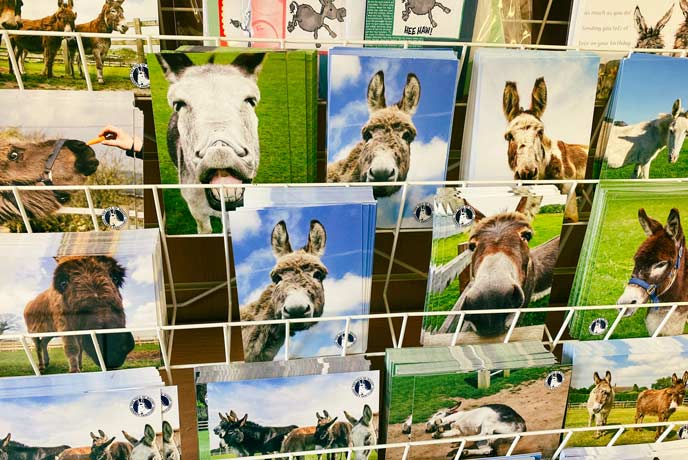 Everyone loves donkeys right? Those big ears and doleful eyes get me every time. A visit the Donkey Sanctuary gives you the opportunity to say hello to these beautiful creatures and learn all about this fabulous charity and the work they do to rescue donkeys from both the UK and abroad.
Fact, donkeys are lovely. They are very sociable and must live in family groups to stop them being lonely. The Isle of Wight Donkey Sanctuary work tirelessly to help any donkey in need of help, be it rescue a miss-treated animal, help when an owner has passed away or take in waifs and strays. Every donkey at the sanctuary has a sad story but their happy ending starts here. During a recent visit I had a chat with Derek, whom together with his dedicated team of 12 staff and 50 volunteers currently look after 114 donkeys and 20 Shetland ponies.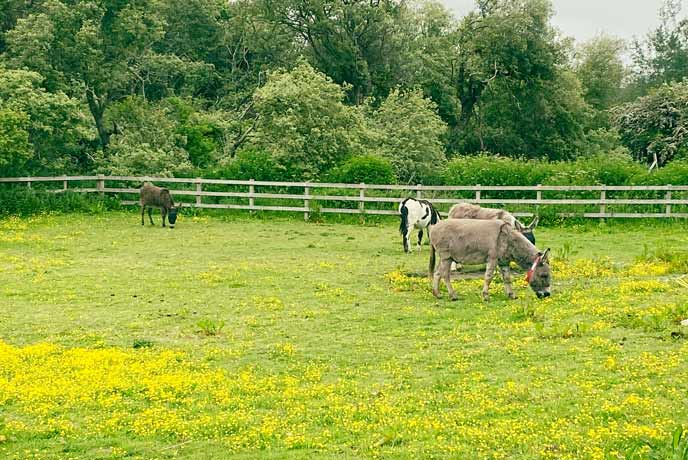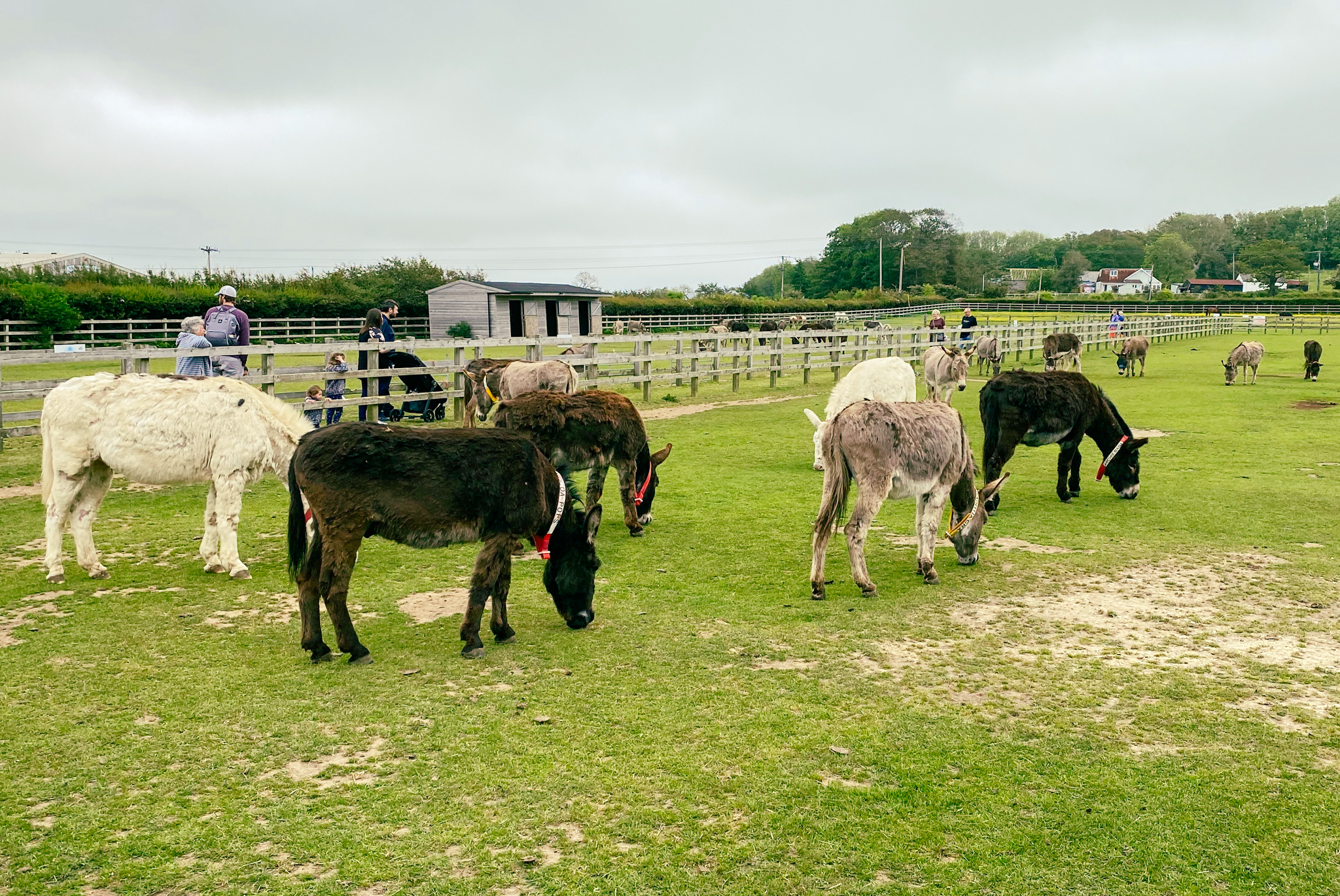 The sanctuary is situated in the centre of the island in rolling countryside near Wroxall. The donkeys and ponies live in 55 acres of paddocks and are split into herds depending on their needs and friendships. It is very obvious how settled and content the animals are, with acres of grass to explore with each other. Each herd has a name, such as Just Jennies (all girls) and Jack the Lads (all young boys) and the donkeys sometimes switch groups if their needs change, such as if they make a new best friend. I think my favourite herd has to be Miniature Mischiefs, a gang of tiny donkeys not much bigger than my Labrador, so cute! All the donkeys wear a collar (red for boys, yellow for girls) with their name on. This makes it easy to identify them and for visitors to pick a favourite. All the donkeys who arrive here stay for the rest of their lives and all their medical needs are taken care of including regular health checks.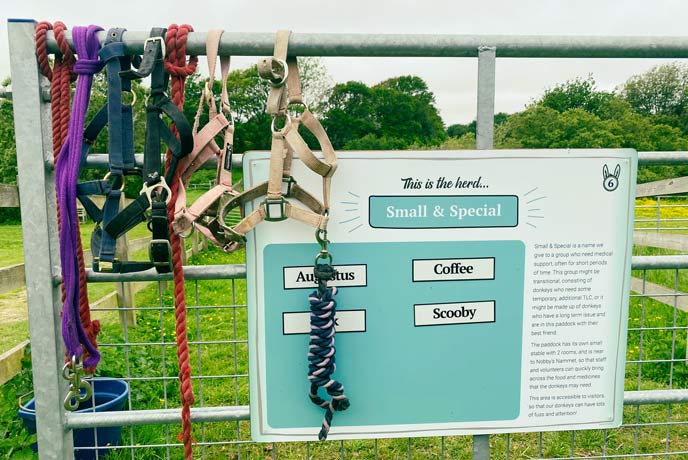 It's a great place for every member of the family. Children will love spotting the names of all the donkeys and matching them up and even dogs are allowed on leads. There's also a wildlife area for peaceful contemplation, perfect for a picnic but if you'd prefer to treat yourself the café is excellent and there's also a great shop where it's hard to resist all the lovely donkey merchandise.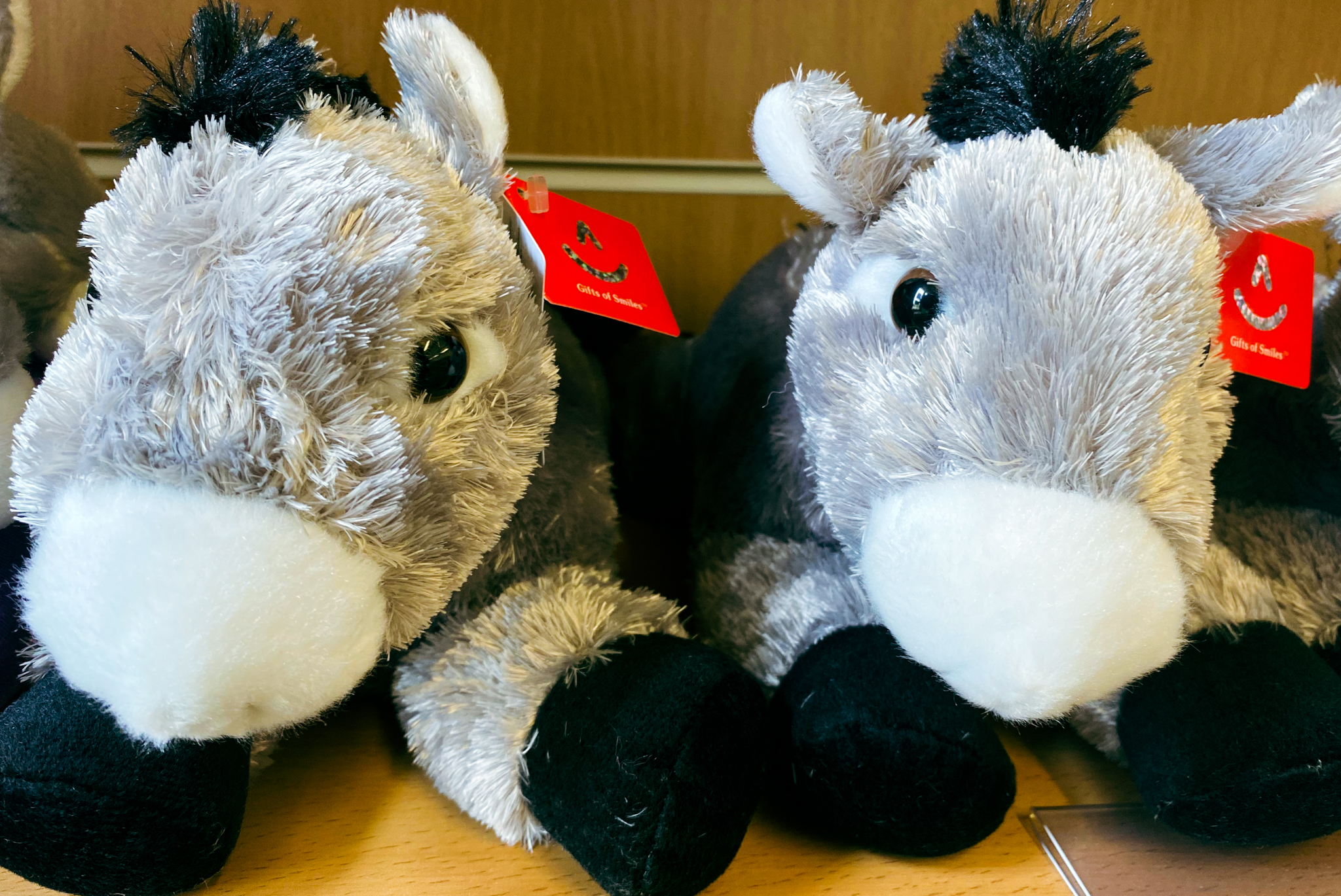 A visit here is entirely free and the sanctuary does an amazing job running solely on donations and legacies. Any donation is gratefully received and you can use the link here to donate or perhaps you would like to adopt a donkey, another great way to help.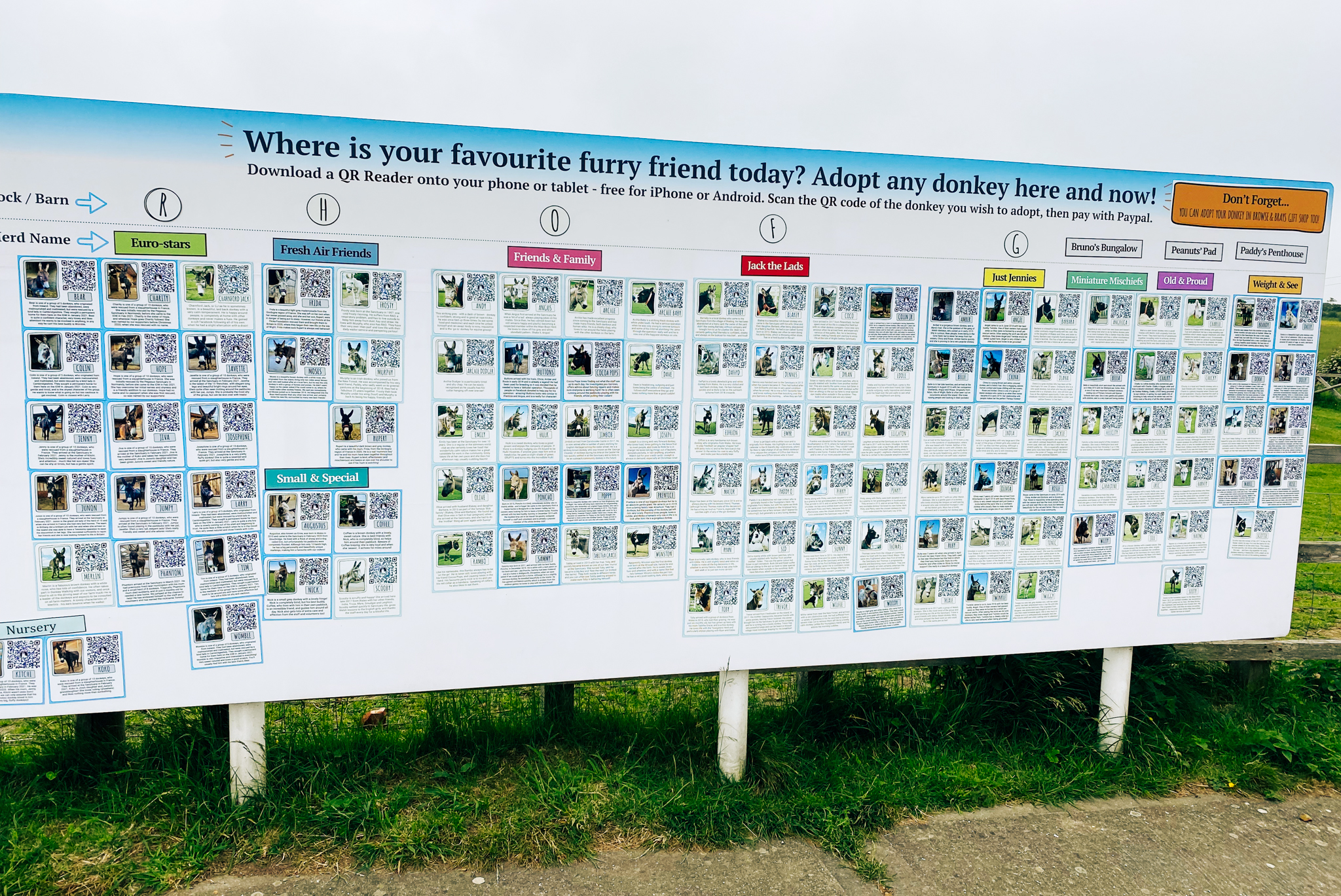 So, whether you're an islander or just visiting, take time to visit this amazing place, it is heart warming to see the love and care given to these beautiful animals and I for one will certainly be visiting again. If you are looking for self-catering accommodation for a relaxing break on the island, take a look at our collection of lovely properties here.