The Pepperpot, St Catherines Down, Chale
Penned on the 15th December 2011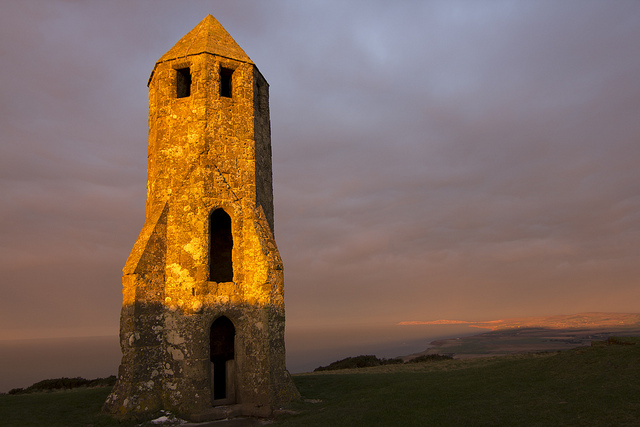 Over 750 feet above sea level on St Catherine's Down above Chale, is the 35ft tall octagonal tower St Catherine's Oratory, locally known as the Pepper Pot. This medieval light-house was built in 1312 and is believed to be one of oldest in Britain.
The Oratory was named after St Catherine of Alexandria who lived here from about 287 to 305 AD. Further along St Catherine's Down is the Hoy Monument, built by Michael Hoy in 1814 to commemorate the visit of the Tsar of Russia to Great Britain.
There is a second light-house on the coast at St Catherine's Point built in 1836 and later another one that it is still in use.
Because it is so far above sea level and built on a mound in the middle of the downs, this National Trust area around the Pepperpot is a bird watchers paradise as the birds are all at eye level.
After a bracing walk on the downs, refresh and refuel with a lovely meal at the Wight Mouse Inn in Chale. They have an extensive quality menu and huge dining area. This family friendly pub restaurant has a very large garden out the back and plenty of parking.