Things to do on the Isle of Wight with kids
Penned on the 25th February 2022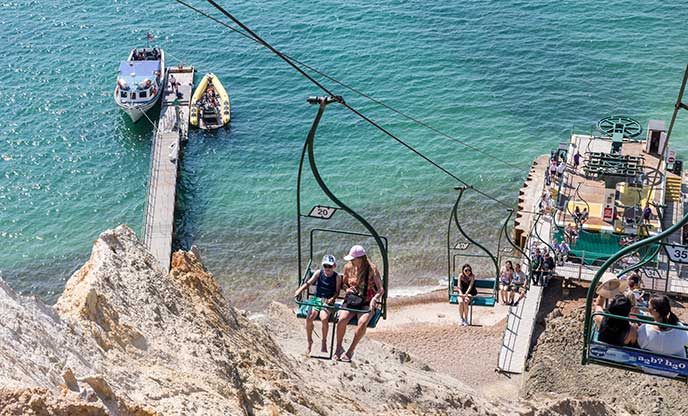 The Isle of Wight is a great place for a family holiday. Wherever you are on the island you are never far away from the sea and being only 36km long, nowhere is a long journey away. Self catering is the ideal choice for a family with children, and here are our top tips on where to take them for a fun day out.
West Wight
Boat Rides - The Needles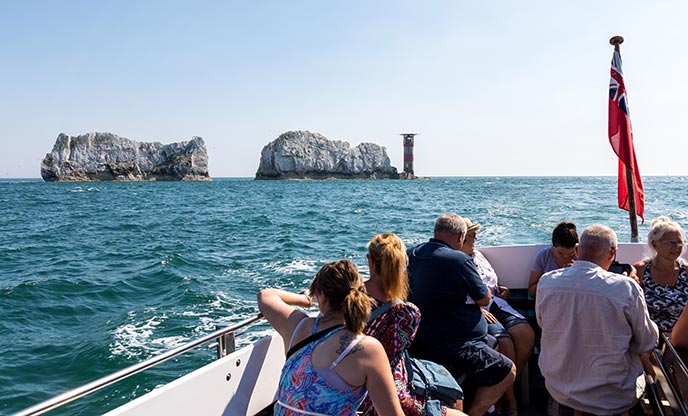 From the beach at Alum Bay, boat trips run from Easter to October and can take you on either a leisurely 20 minute cruise to Needles Rock and Lighthouse, a fast exciting adventure on a high speed rib or a trip to nearby Yarmouth. With breathtaking scenery, the whole family will enjoy this special adventure. Needles Pleasure Cruises.
West Wight
Chairlift – The Needles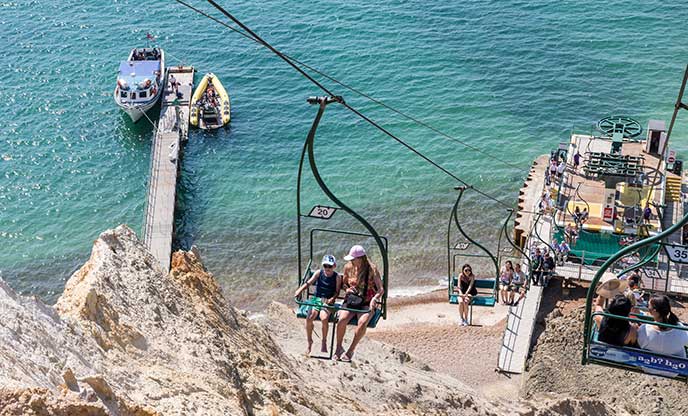 Situated at the most westerly point of the island, The Needles Landmark Attraction is an action packed park with adventure golf, carousel, games and a selection of shops and eateries. The iconic chairlift takes guests down the cliffside to the beach below, giving an awesome view of the Needles and Alum Bay. If you'd prefer to walk, there is an alternative path down steep steps to the beach. Once on the beach, boat trips can be booked for a closeup view of the Needles. Take a look at their website for Supersaver tickets, The Needles.
East Wight
Bembridge Lifeboat Station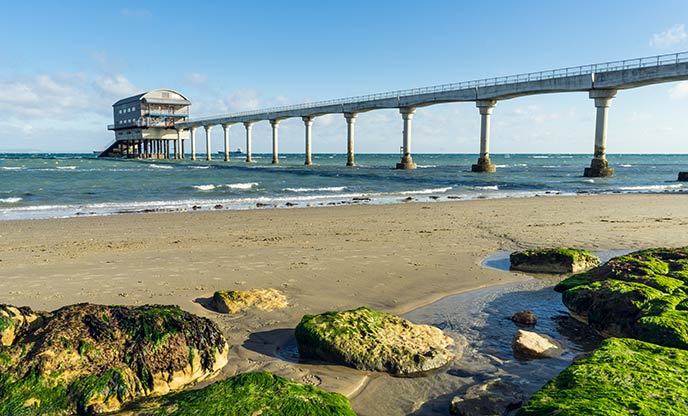 Bembridge Lifeboat Station is on the easterly side of the island and was completed in 2011. Standing proudly looking out into the Solent, the station has two lifeboats, A Tamar Class all weather (ALB) and a D-class inshore lifeboat (ILB). Open daily, visitors are also allowed to watch training launches. There's a shop for souvenirs and donations are welcomed to help support this worth cause. Details of training launches and opening times are on their website here; Bembridge Lifeboat Station.
South-East Wight
Sandown Pier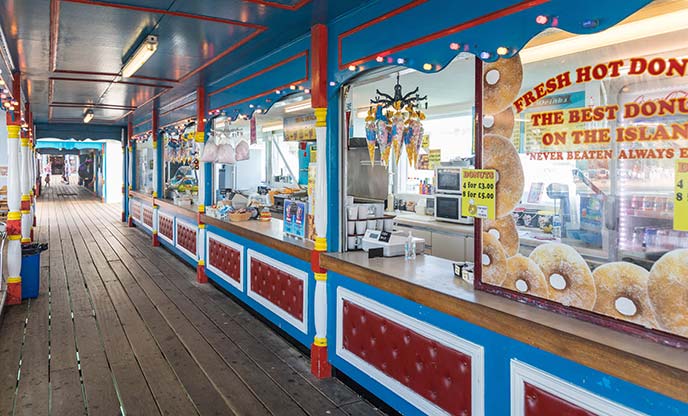 Sandown is a quintessential seaside town with miles of golden sandy beach, ice cream kiosks and deckchairs to hire. The town is renowned for its pier, a popular attraction with indoor golf, ten pin bowling, dodgems, children's play area and an arcade with amusements. When it's time to refuel, there are lots of options when it comes to eating and drinking. Oodles of fun can be had here and it's a great place to visit when the weather isn't great. Sandown Pier.
South-East Wight
Shanklin Chine
A tourist attraction for over 200 years, Shanklin Chine is a steep sided ravine where guests can follow narrow paths and steps down to Shanklin Beach. With two dramatic waterfalls, this stunning attraction starts in Shanklin Old Village and ends at Shanklin Esplanade. During the summer months the attraction is also open in the evening and illuminated by hundreds of lights, a truly wonderful spectacle. Take a look at their website for further information and tickets; Shanklin Chine.
Over the Solent
Hovercraft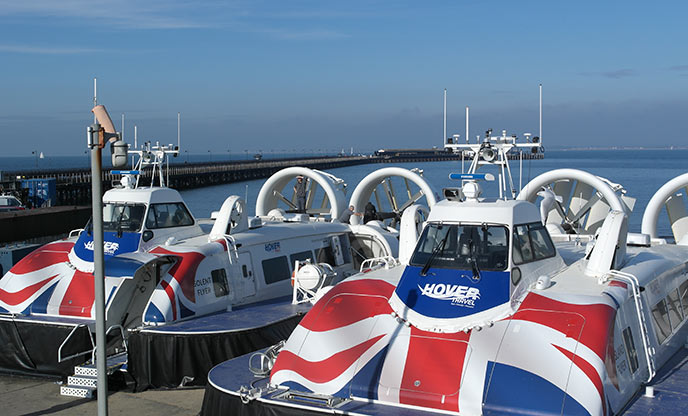 Fancy taking a trip on the only remaining passenger hovercraft ferry? Well here you can, courtesy of Hover Travel running in-between Ryde to Southsea throughout the year, this one-of-a-kind experience will be enjoyed by all. This is the fastest way to cross the Solent and takes a mere 10 minutes, giving you plenty of time for a day out on the mainland and there is even a bus direct to Portsmouth from the Southsea port. Tickets can be booked via their website and Wight Locations have a discount of 20% available to their guests so please feel free to contact our island office for the discount code, Hover Travel
Central Wight
Isle of Wight Steam Train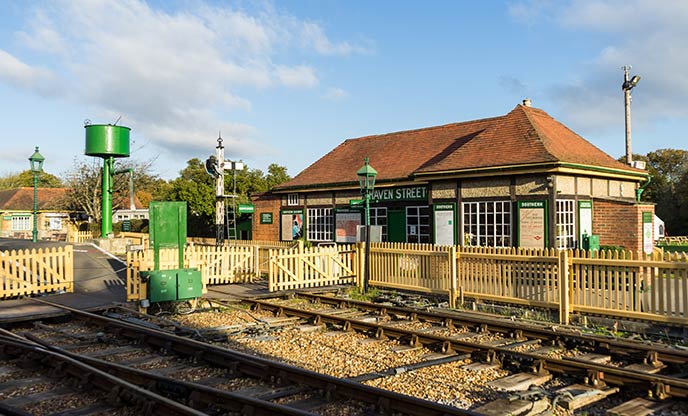 Everyone loves a ride on a steam train right? This delightful heritage railway passes through island countryside from Havenstreet to Wootton station and at just over five miles in length, this is a great way to see the island. The steam trains are beautifully restored and kept in pristine condition for island visitors. There's a museum and a gorgeous woodland walk at Havenstreet so why not make a day of it! Take a look a their website for further details and how to book tickets. Isle of Wight Steam Railway.
Central Wight
Brading Roman Villa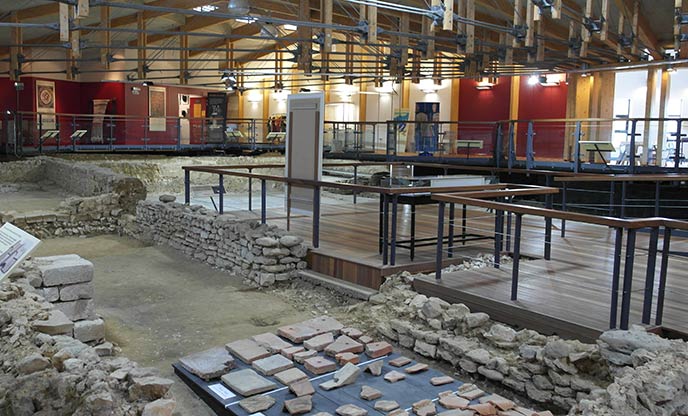 1n 1880, a retired army captain John Thorp and local farmer William Munns uncovered the Bacchus mosaic leading to the discovery of the villa and a fascinating collection of artefacts, which includes 700 Roman coins found in a ceramic pot near Brightstone in 2011. The current building protects the villa from the weather and here you an learn the fascinating history of the villa, who lived there and the myths and legends surrounding the ruins. With exhibitions, family events and a cinema, the whole family will enjoy spending time here and a café offers the perfect opportunity for a holiday treat. Take a look at their website for detail and tickets here; Brading Roman Villa.