Top Five Spots to buy Fresh Produce
Penned on the 25th May 2017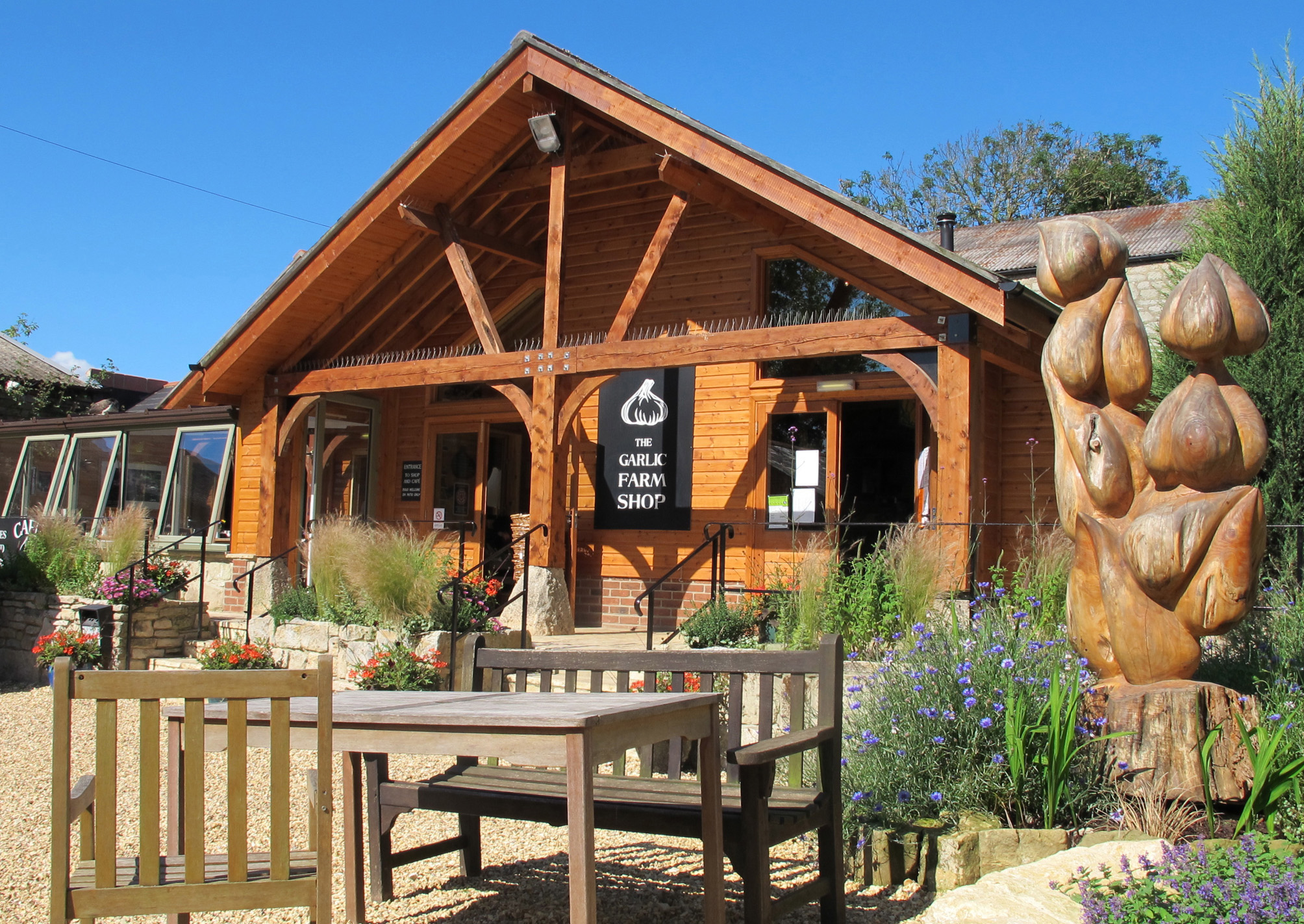 The Isle of Wight isn't just famous for 'Bucket & Spade' holidays and sandy beaches, we also grow an enormous amount of produce on the Island, some of which is supplied to national Supermarkets and even exported internationally. The microclimate that exists on the Island is perfect for growing some of the finest produce and ingredients, many of which can be found in our top five spots to buy fresh produce.
This quaint and traditional looking Farm shop the centre of Bembridge, stock as much local and seasonal produce as possible and also a growing range of Wholefood and Health-food products too. In addition to the farm shop, there is also the wonderful No 8 Café, upstairs, which we can heartily recommend.
Pinks Food's
PINK'S, a family-run Island based producer of chilli jams, chutneys and pesto. Each jar crammed with fine, fresh, natural ingredients, mostly farmed locally but with some essential ingredients gathered from the mainland. Fiona Pink, owner and also originator of the delicious PINK'S recipe cards, revived the business which was originally started in the 1880s by her great great grandfather, Edward Pink. For a list of where to buy PINK's on the Island, click here
The Garlic Farm & Café
Visit the Garlic Farm Shop & cafe for a truly unique experience. The beautiful site is at the foot of the Mersley Downs overlooking the Arreton Valley. Sip a coffee and admire the view whilst enjoying a visit from the red squirrels. An array of gourmet, garlicky food is on offer in the restaurant and after you've tasted the products in the taste experience, you might want to browse in the shop which is brimming with garlicky gift ideas and fine produce from the Island.
Briddlesford Lodge Farm & Farm Shop
Between Wootton and Havenstreet you can't miss the herds of Dairy Cows at Briddlesford Farm, and the Farm Shop and Bluebell Café are well worth a visit if you're in the area. The Farm shop is located in what used to be the Milking Stable, and stocks a variety of local produce from the Dairy Farm, including local veg, meat, eggs, bread, chutney, jam, beer, cider and lots more. If you're feeling peckish, you can also grab a bite to eat or a coffee in the Bluebell Café next door.
Goddards Brewery
Goddards is the oldest independent brewery on the Isle of Wight and is based at Barnsley Farm on the outskirts of Ryde, not too far from our little office in Seaview.
The brewery currently produce a wide range of Beers, including 'Ale of Wight', 'Wight Squirrel' and 'Fuggle-dee-dum' to name a few. You'll be able to sample these beers across the Island in Dozens of Pubs and Bars.