Walk the Fort, St Helens & Bembridge
Penned on the 13th June 2014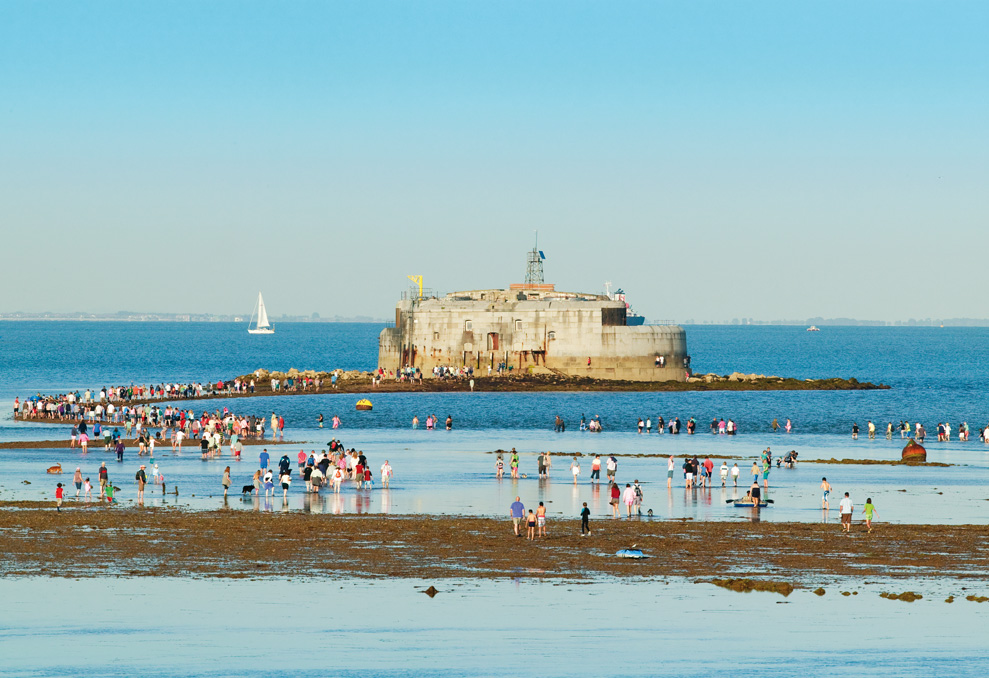 Once a year, on a summer day in August during the spring tide, a whisper will travel around the villages of Bembridge, St Helens and Seaview that the Fort Walk is on!
Residents and visitors start to congregate on St Helens beach as the tide recedes to the lowest point of the year making it possible to walk out to St Helen's Fort in the Solent. Each year thousands of participants take part in the walk/paddle out to the fort to explore this historical landmark. Wear old trainers or boots you don't mind getting wet as the ground is slippery under foot and be aware, there is only a limited time to get there and back so you'll need to be fairly fit. The event is not organised and only happens by word of mouth when conditions are safe!
There are support vessels in the area to help anyone in difficulty but general advice is to be aware of the tide and keep an eye on children and dogs.
The date of this year's walk has not yet been confirmed, but do check with our Seaview office staff.
Wight locations have a number of holiday cottages available in the surrounding area.