Walk to The Needles and Tennysons Monument from Freshwater
Penned on the 15th March 2021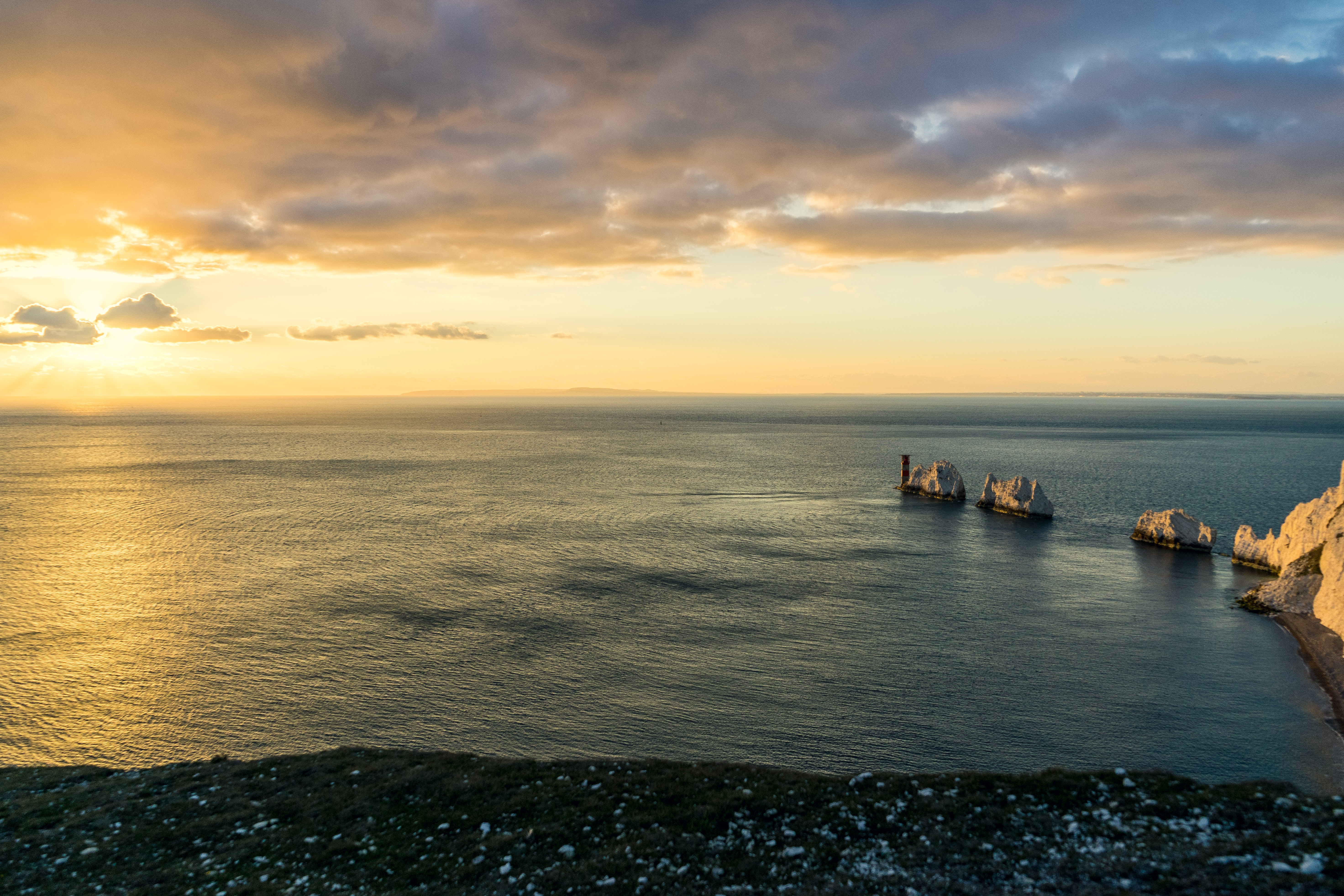 Walking on the island is a delight wherever you choose to go and there's certainly lots of choice. From grassy, open downs to ancient woodland, coast path to cliff top, the Isle of Wight has some great walks on offer.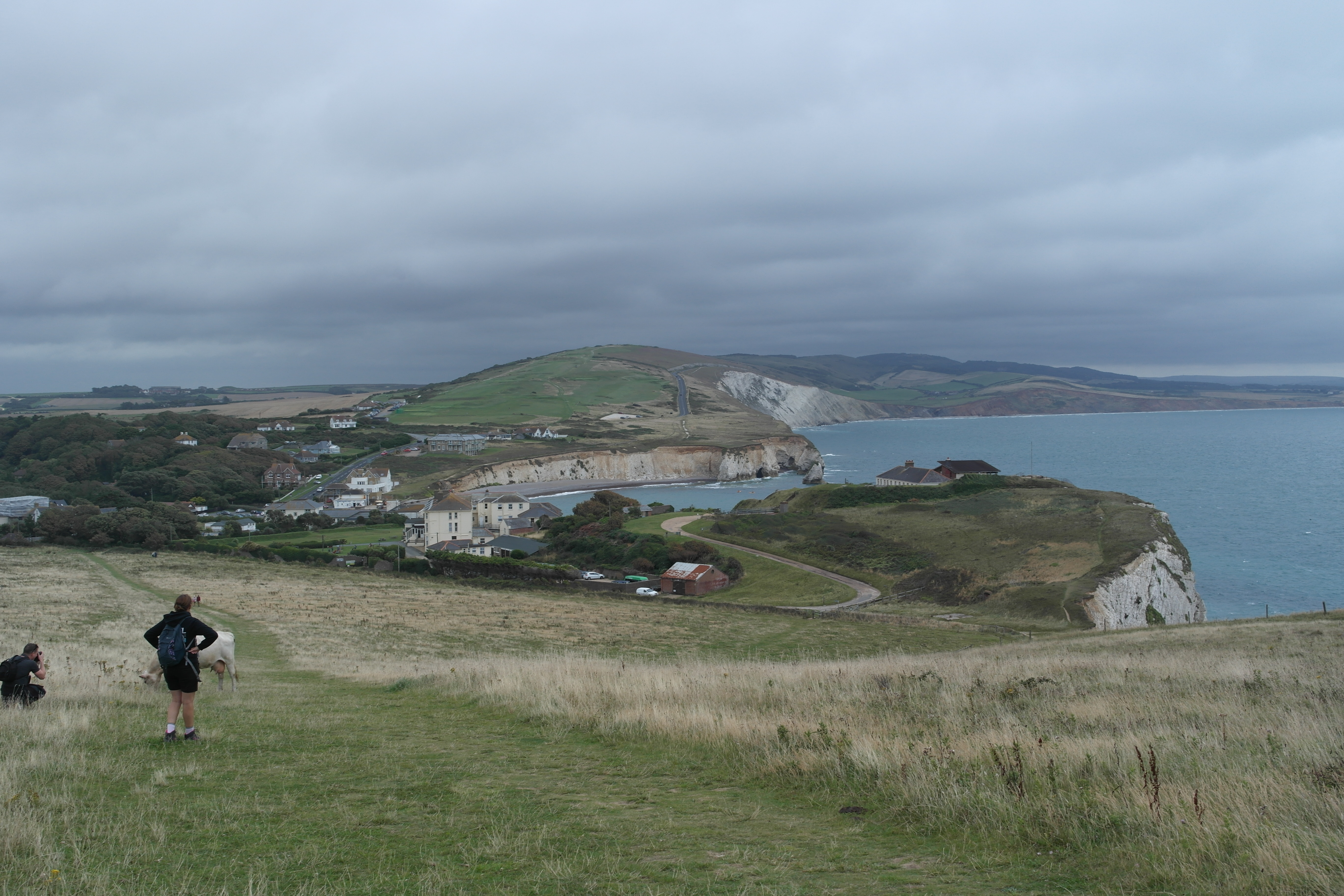 This walk starts from the pay and display car park at Freshwater, opposite the beach. Take a right turn from here and walk along the path to the public conveniences where you will see a well- marked path ahead. You are soon heading up on to the Tennyson Downs with the Tennyson Monument in front of you. The higher you climb, the better the view with panoramic vistas all around. You do need to be aware this is open countryside with unprotected cliffs though so best to keep dogs on leads.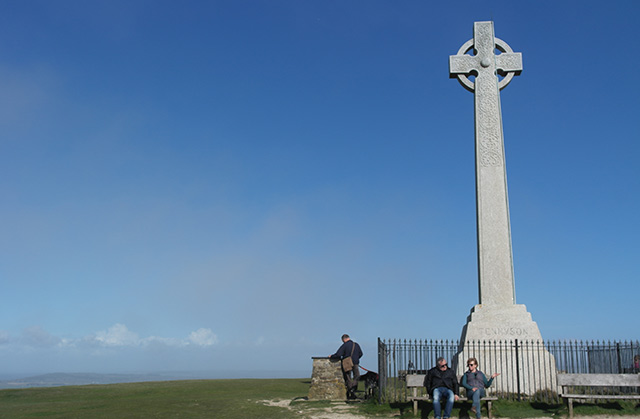 The monument is a marble Celtic cross, erected in 1897 after the poet's death in 1892. It can be seen for miles around and is a fitting tribute to a man who was inspired by the views. Take advantage of the seats at the monument (after the climb it's a welcome relief to sit for a while) and then continue along the top of the downs, following the signpost to the Needles. The path is undulating and mostly grassed with a few rocky patches and you can see for miles ahead on a clear day. Head west and you will see in the distance your destination, the Old Needles Battery.
To the right just before the Battery you'll see a fabulous view of the multi-coloured cliffs of Alum Bay. The chairlift runs from top to bottom and is not for the faint hearted!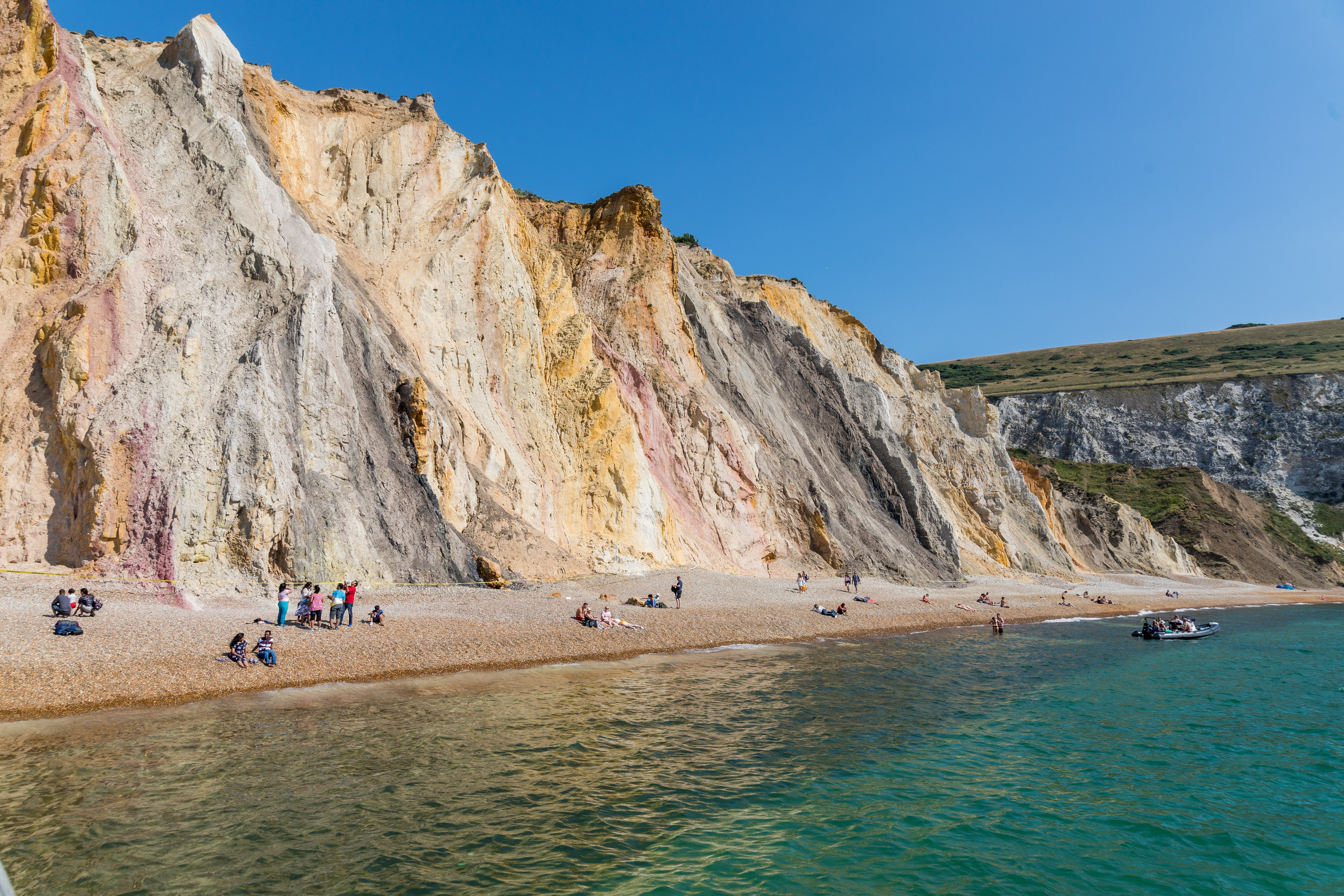 The Battery itself is owned by the National Trust and it is well worth paying the entrance fee to view this historic site, the view of the Needles from here is unsurpassed. Originally built in the early 1860's, it was part of a chain of defences to protect the dockyards at Portsmouth. There is also a nice tea rooms, perfect for a refreshment break and it's easy to pass time here enjoying the view and discovering the history of the place.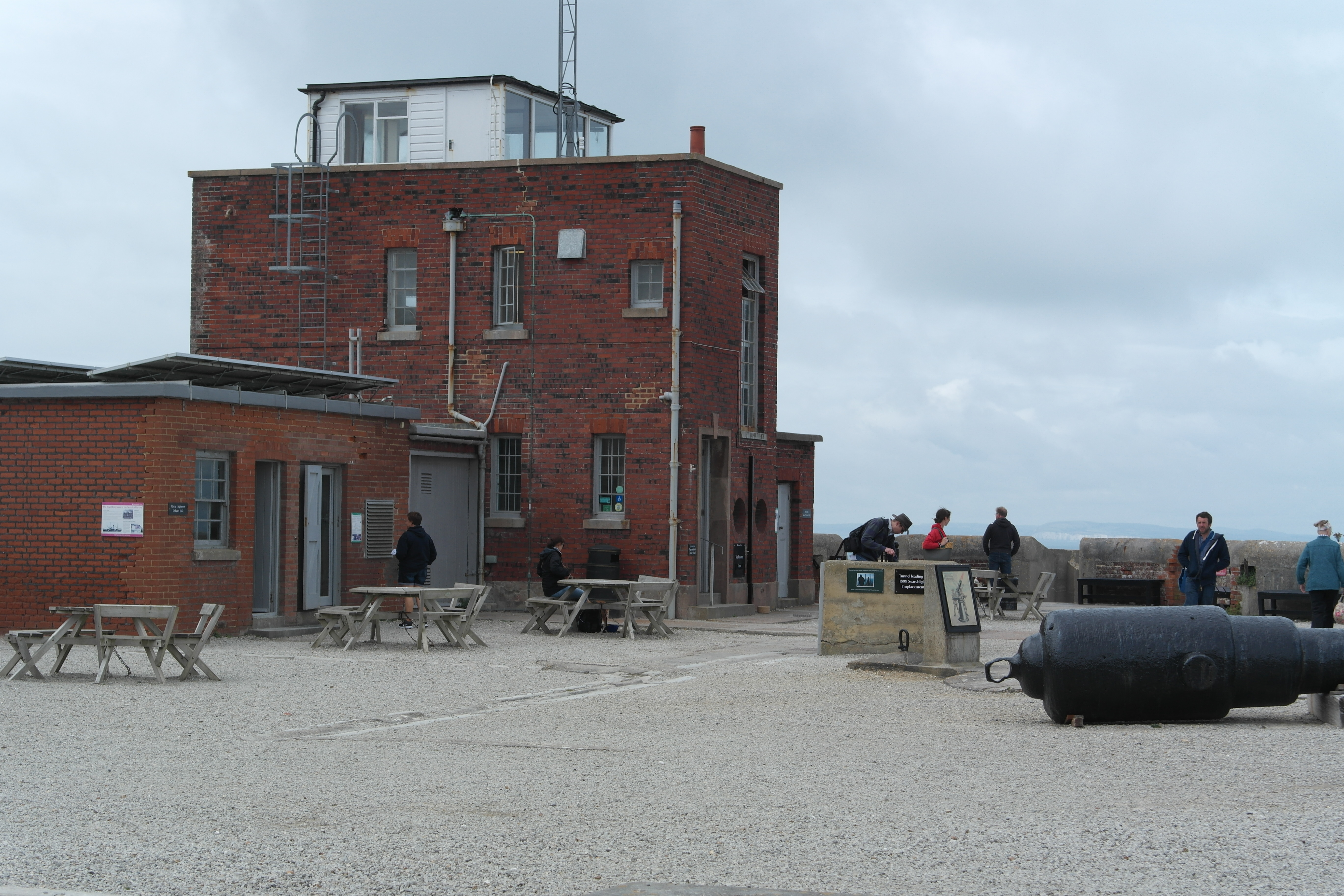 The return journey takes you back along the downs, a lovely gentle stretch giving you a birds eye view back to Freshwater Bay. The return journey will take around 4/5 hours so be prepared with decent walking attire and a waterproof just in case. Before you had back to your car, the Piano Café up the road towards the village is worth a visit for freshly brewed coffee and fabulous cakes.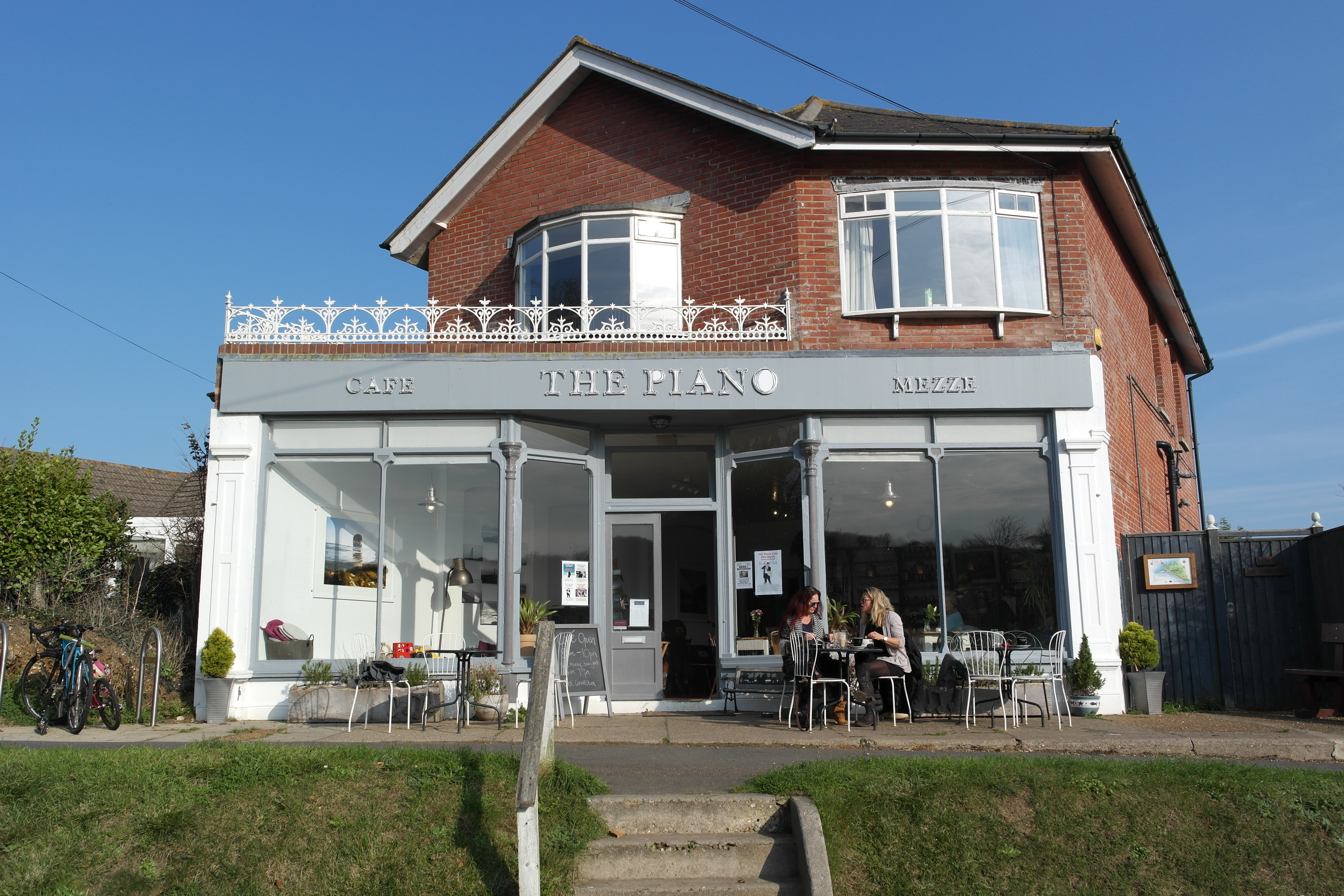 Thinking of planning a visit to the Isle of Wight ? We have some fabulous self-catering holiday cottages in Freshwater so take a look here and start planning your next holiday.