Year round fun on the Isle of Wight Steam Railway
Penned on the 12th September 2012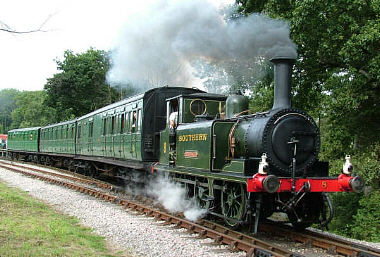 Whatever the weather there is always lots of fun to be had on the Award Winning Isle of Wight Steam Railway.
Discover the history of locomotive engines and how they work in the museum, or just soak up the scenery as you chug along in the beautifully restored Victorian and Edwardian carriages.
The Steam Railway holds regular events throughout the year from Wine and Beer Festivals to music events such as the Jazz weekend and Victorian nostalgia weekends.
Haven Falconry has demonstrations most days of their impressive birds of prey.
Don't forget the various classic car meets and the Christmas Mince Pie and Santa Specials!
Isle of Wight Steam Railway 01983 882204