Cycling on the Island – The Red Squirrel Trail
Penned on the 17th February 2015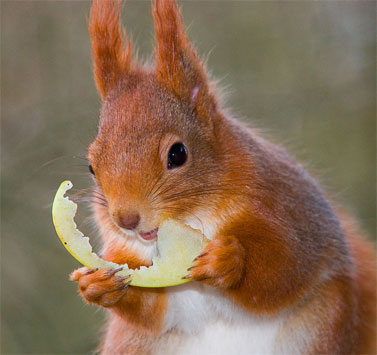 The Isle of Wight has over 200 miles of well-maintained and signposted cycle tracks, byways and bridleways and has been described as having some of the best Cycling routes in the world for all types of cycling enthusiasts.
The family friendly Red Squirrel Trail is named after the Islands most famous wild animal which you may spot whilst on the trail, which has been tailored for cyclists who prefer car-free cycling on mainly flat, gentle routes. Much of this trail runs along purpose-made tracks along the Isle of Wight's disused railway lines, ensuring a leisurely cycle through the Island's countryside.
The rail trail between Cowes and Sandown has been well used and much loved for over a decade and now forms the start of a "British Wildlife Safari" on the ecology-themed "Red Squirrel Trail".
If you're not able to bring your own Bikes for the trip, there are Bicycle hire shops at either end of the trail.
The route allows you to see some stunning wildlife habitats from woodlands to wetlands and farmed countryside, whilst the shared seawall path from Sandown to Shanklin is a breath-taking ride and a great spot for an ice cream stop. After following the flat off-road sections, the Red Squirrel trail becomes slightly more challenging, winding back along bridleways to Merstone.
When planning your day on the Bike, make sure you allow the whole day for this route, as there's lots to see and do on the way and plenty of places to stop off and enjoy the surrounding countryside.
For more details on the Squirrel Trail and to find the best spot for Squirrel spotting, please click here