Fabulous Cycling on the Isle of Wight
Penned on the 17th February 2014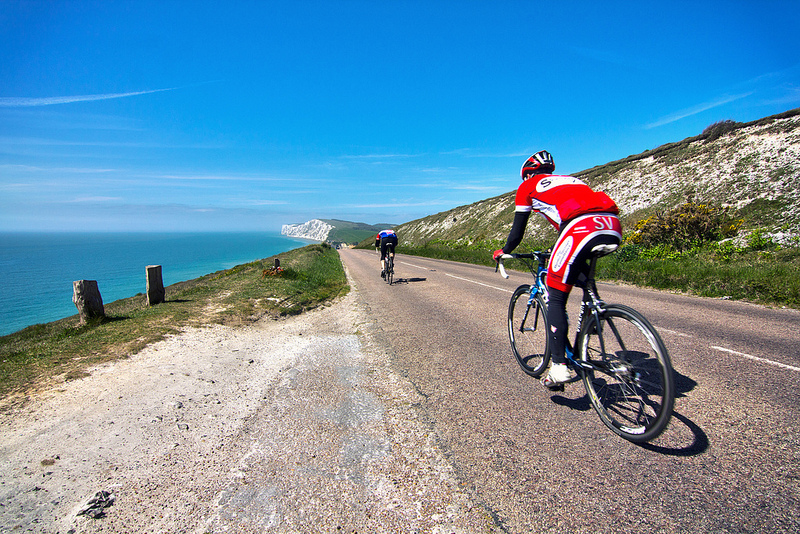 The Isle of Wight has over 200 miles of well-maintained and signposted cycle tracks, byways and bridleways and has been described by the Lonely Planet guide as having some of the best Cycling routes in the world.
"The Isle of Wight is a cycling paradise that is home to some of the UK's most varied terrain: lush velvet hills rolling into the sea, narrow lanes through tidy hedgerows, deep and mysterious green gullies, and the island's most striking feature, the ridge of white chalk cliffs stretching across its breadth. Although cyclists have been enjoying its outdoor pleasures for decades now, it's only been in recent years that Wight has started to attract young and trendy Londoners looking for a romantic weekend by the sea with a buzz – which Gastro-pubs, slick hotels and a calendar full of festivals now provide."
Cycling is great way to explore the Island, to see the sights along the way and resting with a well-earned picnic or pub lunch! With its miles of dramatic and breath-taking coastline, picturesque countryside. Wight Locations has properties available along the routes at most of the town and villages with easy access to the Islands Cycle network.
There's also the Isle of Wight Randonnee, which takes place annually in May. Sadly cancelled for 2021, it is hopefully taking place in 2022.