Top Four Island Cycling Attractions
Penned on the 18th February 2015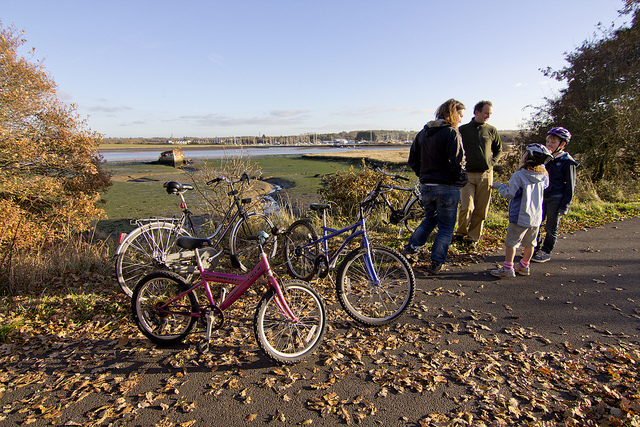 Cycling is great way to explore the Island, to see the sights along the way and take a break with a well-earned picnic or pub lunch! You'll discover miles of dramatic,breath-taking coastline and picturesque countryside. In addition to the great scenery, there are hundreds of miles of well-maintained cycle routes and some amazing annual events.
Here are our top four cycling attractions on the Isle of Wight.
Annual Cycling Festival - This event takes place in September and provides the opportunity for visiting cyclists to get off the beaten track and experience some of the Island's most beautiful and unspoilt countryside. The Festival has been running for many years in one form or another and was launched due to the popularity of off road cycling on the Isle of Wight. There are a fantastic variety of rides for all levels
Family Friendly Trails - The family friendly Red Squirrel Trail is named after the Islands most famous wild animal which you may spot whilst on the trail, which has been tailored for cyclists who prefer car-free cycling on mainly flat, gentle routes. Much of this trail runs along purpose-made tracks along the Isle of Wight's disused railway lines, ensuring a leisurely cycle through the Island's countryside.
Cycling Adventures - If you're coming to the Island and don't want the hassle of bringing your own bikes and equipment with you, there are plenty of places to arrange cycle hire for all levels of experience. One such company is now also running guided tours which include equipment hire.
200 Miles of Cycling - The Isle of Wight has over 200 miles of well-maintained and signposted cycle tracks byways and bridleways and has been described by the Lonely Planet guide as having some of the best Cycling routes in the world.