Isle of Wight Adventure Activities, Freshwater
Penned on the 12th June 2013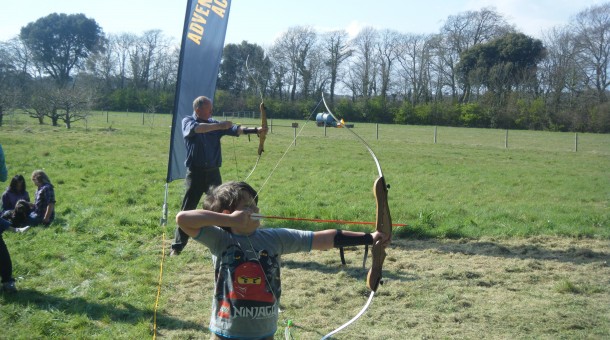 Adventure Activities, Isle of Wight is a one stop shop for all your outdoor adventure activities.
Based at Tapnell Farm where most of the land based activities take place, the team are dedicated to providing the best outdoor adventures available on the Isle of Wight.
The list of activities is endless!
Kayaking, orienteering, paddleboarding, mountain boarding, day tours, Archery, Rock climbing, coasteering, sunset paddle , clay shooting, bushcraft and axe throwing.
Anyone of any age is welcome. The team specialise in taking out family groups but can cater for all. What better way to get out into nature, take part in something fun whilst enjoying the Island's natural habitat.
Most beach activities take place in Freshwater Bay, where the clear waters offer superb water sports opportunities. If the weather doesn't allow for water sports, the team are always on hand to provide alternative activities.
Isle of Wight Adventure Activities - 01983 755 838