Isle of Wight Fossil Hunting
Penned on the 7th March 2014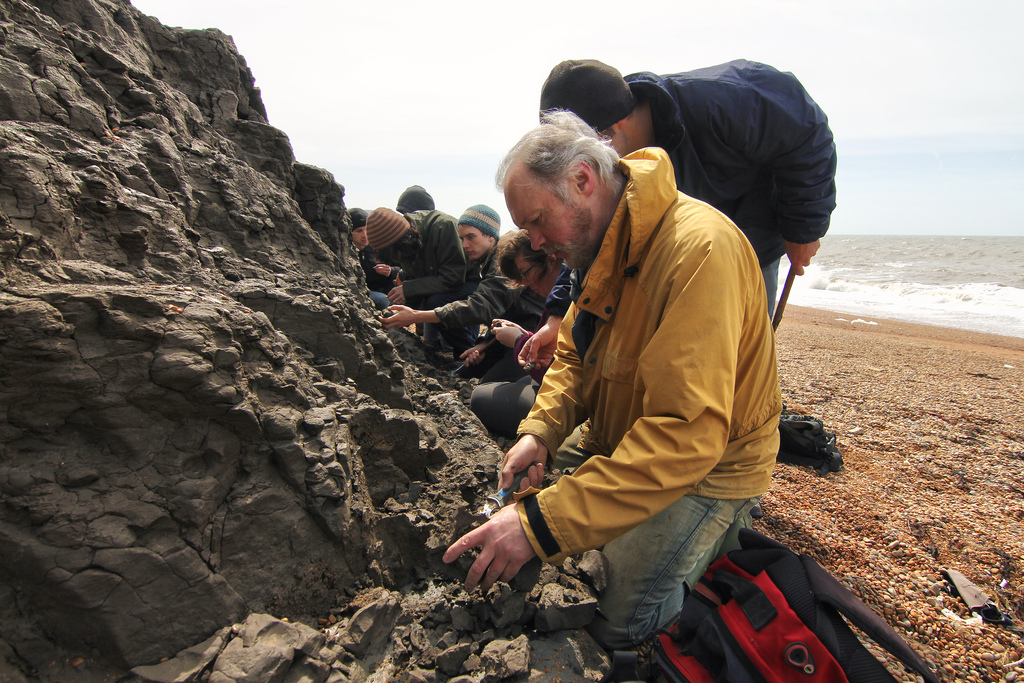 The Isle of Wight may be a relatively small Island but when it comes to fossil collecting, it is widely regarded as the best hunting ground in Europe for dinosaur fossils!
Many previously hidden areas known to be rich in fossils have recently been exposed due to shifting sand and shingle along the 'Jurassic' south coast of the Island.
'Fossil Man' Martin Simpson, runs the fossil and gem shop. Martin runs guided fossil hunting trips for school groups, families and tourists throughout the year. Guided fossil hunting trips last two hours
He is also an established expert on Cretaceous fossil crustaceans. He has produced a popular book on fossil hunting, titled Fossil Hunting on Dinosaur Island, and was heavily involved in the excavation of a significant specimen of the ankylosaur Polacanthus.
Martin isn't the only expert offering guides and advice on the island, there are a variety of expeditions and attractions to choose from.
Dinosaur Isle in Sandown is the first dedicated dinosaur museum in Britain and is a great place to take all the family.
However if digging through sand and dirt isn't your thing and you'd prefer a more digital interaction with some extinct beasties, then try the new Walking with Dinosaurs augmented reality hotspots which are dotted along the south coast of the Island.
With many of our properties located near the coast of the Island we are perfectly placed to provide you with a base for your fossil hunting trip. Click here to search our properties for a cottage which best suits your fossil hunting locations.