Quarr Abbey - A working monastery
Penned on the 3rd February 2017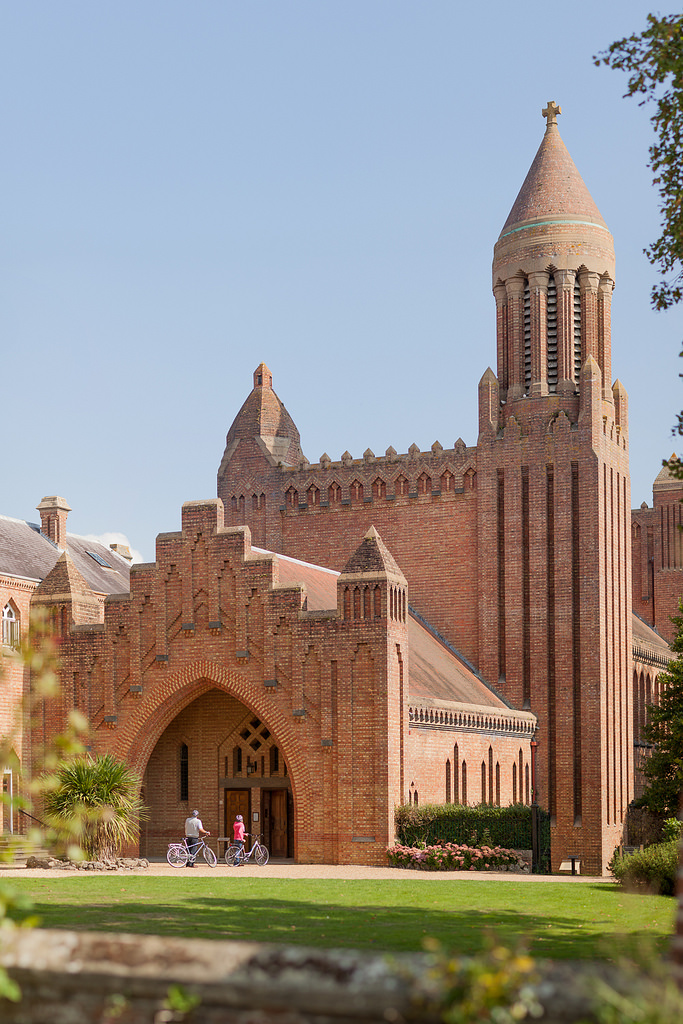 One of the most intriguing aspects of the Isle of Wight is the amount of hidden historical features, that are only just off the beaten track, but missed by so many visitors to the Island.
On one of the busiest routes on the Island, between Newport and Ryde, just past the Fishbourne ferry, you'll find a subtlety signposted turning into a leafy avenue which leads to one of the Islands hidden gems.
Quarr Abbey and its extensive grounds and the surrounding walks are open to the public and entrance is completely free. The Abbey itself is also open to the public, and is quite a unique and striking building, which is equally impressive on the inside.
The Abbey is a working monastery, so you will likely see several Monks carrying out their daily routines in and around the Abbey.
The abbey has a visitors centre, gift shop and a very popular Tea Garden and café, which is often very lively on a sunny day.
The new abbey was built in 1912, but the ruins of the original Abbey which was dismantled in the 16th Century can still be seen. Guided tours of the Abbey and grounds take place on once a month in the low season but weekly in the summer
For visitors with children, there's plenty of space to run around, and some animals to see, including feeding the pigs and chickens. If you're lucky, you might even spot one of the Islands famous red squirrels on one of the woodland trails.
The Abbey and tearooms are open daily from 10.00am