Spotlight on Godshill
Penned on the 26th February 2014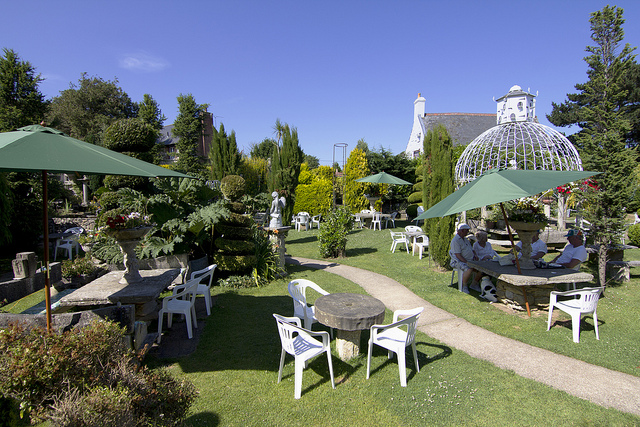 Godshill is the quintessential Old English Village located between the heart of the Island and the southern towns of Shanklin and Ventnor.
The winding main-street is lined with traditional tearooms and an interesting range of shops offering local crafts and produce, such as ciders, pickles, mustards and biscuits.
Godshill takes its name from the medieval All Saints Church which overlooks the village from the hill and it is one of the most photographed and recognised locations on the Isle of Wight, as it boasts some of the oldest architecture on the Island. Godshill is as picturesque as it is popular and is buzzing with visitors all year round.
The village also features a large Model village that has stood since 1952. The Model Village is of Godshill itself and Shanklin's old village at a scale of 1:10. It is so detailed and on such a large scale that it contains a scale model of the model village. Within that second model there is a third, even smaller model of the village.
There is an excellent selection of places to eat in Godshill. The tearooms are very popular with daytime visitors, and the local pubs are family friendly. The Griffin Inn, located opposite the large town car park, has an excellent modern children's play area in the rear garden, where you'll also find a large maze for children and adults to lose themselves in.
Wight Locations has a selection of properties available in the area. With its central location, Godshill makes a great place to base yourself for a visit to the Isle of Wight.
As Godshill is located near the centre of the Island, there are plenty of direct buses northwards to Newport, across the Island to Ventnor, Shanklin and Sandown and eastwards to Ryde. The buses run regularly all year round.
Take a look at our collection of lovely properties in the area.